TKI: What is the Thomas-Kilmann Conflict Mode Instrument?
How do you handle conflict? The Thomas-Kilmann Conflict Mode Instrument (TKI) is the world's best-selling tool for helping people understand how different conflict-handling styles affect interpersonal and group dynamics—and for empowering them to choose the appropriate style for a given situation. It's fast and accessible, delivering insight, empowerment and resolution to anyone involved in conflict. By identifying alternative conflict styles, it helps people reframe and defuse conflict, creating more productive results.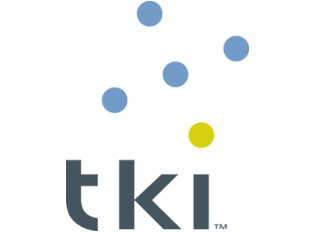 The TKI assesses an individual's typical behavior in conflict situations and describes it along two dimensions: assertiveness and cooperativeness. It provides detailed information about how that individual can effectively use five different conflict-handling modes, or styles.
Identify you default response in conflict, and consider how you may prefer to respond to ensure you are most effective
Delivers results you can trust, with a raft of research backing up its conflict-management potential
Completed in approx. 15 minutes – you read 30 pairs of statements and select A or B
Done on-line or via print versions
Great for individual or use with groups
To learn more about the history of TKI – click here
Why might I benefit from Understanding my TKI assessment?
Perhaps;
You might have noticed that different people respond differently to conflict?
You want to better understand how you typically respond to conflict and would like to understand the choices that you could take instead if you wishes
You are looking for immediate, actionable results that transform potentially damaging conflict to foster constructive difference?
There are five conflict-handling modes based on the two underlying dimensions: assertiveness and cooperativeness.
Assertiveness is the degree to which you try to satisfy your own concerns.
Cooperativeness is the degree to which you try to satisfy the other person's concerns.
The 5 modes are:
Competing – this is high assertive and low cooperative. You try to satisfy your own concerns at the expense of the other person's.
Collaborating – this is high assertive and high cooperative. When collaborating you work with the other person to find a solution that satisfies both peoples concerns.
Compromising – this is intermediate in both assertiveness and cooperativeness. You try to find an acceptable solution that is mutually acceptable and fulfils the needs of both parties at least partially. It differs from collaborating in that some needs may need to be sacrificed in order to have others met.
Avoiding – this is low assertive and low cooperative. The conflict is not addressed and therefore you do not address either the needs of yourself or the other person.
Accommodating – this is low assertive and high cooperative. It is the opposite of competing; it means neglecting your own concerns to satisfy those of another person.
What does it involve and how much is the investment?
You will be asked to complete the questionnaire online.
The Simplicity of the tool and ease of understanding in the comprehensive 10 page report which details your default response in conflict and provides specific tactics for conflict resolution, means most people do not find a face to face feedback session necessary. An optional feedback session can be arranged at an additional cost.
Included in the package is your own personalized report. To see a sample report – click here
You can purchase of individual report via Unleash Your Potential.
The TKI can also be used in team conflict resolution, as well as a tool to facilitate conflict management leadership and management learning and training. Please contact us to discuss the use of the TKI in this way, we'd be delighted to help: info@unleashyourpotential.org.uk