What is FIRO B?
Since it's development in the late 1950's, the Fundamental Interpersonal Relations Orientation ™ (FIRO) has been a powerful assessment tool that has helped people to understand the motivations underlying behaviour, and the impact this has on other people. Its simple but profound framework is the best way to rapidly identify challenges that may be limiting a team's or individual's progress.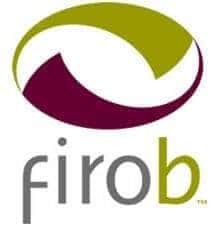 FIRO B has been thoroughly researched and applied to individuals and team development both inside and outside the workplace. Becoming a widely used framework in leadership development, management programmes and career counselling, as well as family and relationship counselling. This instrument quickly gathers critical insights into how an individual's needs for inclusion, control, and affection can shape his or her interactions with others.
Identifies differences between the way you treat others, and the way you like to be treated yourself
Completed in approx. 15 minutes
Done on-line or via print versions
Available in 5 languages
Scores 3 dimensions in terms of "expressed" and "wanted" :- Inclusion, Control, Affection
FIRO B & MBTI tools can be combined to show leaders how interpersonal behaviour affects the expression of type
For a history of the tool:- click here
Why might I benefit from Understanding my FIRO assessment?
Perhaps you might have wondered;
How you could better understand your own behaviour and the behaviour of others?
Some people misunderstand what you want from them in terms of levels of Inclusion, Control or Affection?
What to increase your effectiveness in relationships?
Firo B is ideal for anyone wanting to improve relationships with other people, whether just one other person or with a group of people. The FIRO-B measures your interpersonal needs in 3 areas:
Inclusion – This relates to forming new relationships with others. It determines how much contact a person wants to have with others.
Control – This relates to decision making, influence and persuasion between people. It determines the degree of power or dominance a person seeks.
Affection – This relates to emotional ties and warm connections between people. It determines the degree of closeness a person seeks.
What does FIRO tell me?
Learn about your needs for inclusion, control, and affection. Each area is divided into three parts. Inclusion: recognition, belonging, and participating. Control: influence, leading, responsibility. Affection: closeness, warmth, and sensitivity. How much do you want from others? How much do you give?
Inclusion
Control
Affection
Expressed:
I make an effort to include others in my activities. I try to belong, to join social groups – to be with people as much as possible.
Expressed:
I try to exert control and influence over things. I enjoy organising things and directing others.
Expressed
I make an effort to get close to people. I am comfortable expressing personal feelings and I try to be supportive of others.
Wanted:
I want other people to invite me to belong. I enjoy it when others notice me
Wanted:
I feel most comfortable working in well-defined situations. I try to get clear expectations and instructions.
Wanted:
I want others to act warmly towards me. I enjoy it when people share their feelings with me and when they encourage.
Anyone who wants to gain a deeper self insight to enhance relationships. It will help you to:
Consider how to build trust
Increase job satisfaction
Increase personal effectiveness
Increase effectiveness in working with teams
Identify the strengths and weaknesses of your leadership style
It helps you to understand likely sources of tension, your leadership style, how to improve decision making, and how to improve communication and to deal with conflict.
What does it involve …
You will be asked to complete an FIRO B questionnaire online or on paper if you prefer.
Then you will have a 60-90 minutes one-to-one session with a fully qualified FIRO B practitioner. The session will start with the robust feedback process set out by the OPP (the professional FIRO B body in the UK), and will be tailored to suit you; focusing on getting helping you to understand your Wanted and Expressed behaviours, and looking at areas for further personal development. Your Practitioner may also refer to you further Internet based resources for further exploration.
Included in the package is your own personalized report. To see a sample report – click here
Your one-to-one feedback session can be done face to face, or via Skype if you prefer. Get in touch to arrange your personalised FIRO Development session with Cardiff's leading FIRO B Provider.
Have you completed Myers Briggs Step I? – want to move onto Myers Briggs Step II? – click here