Allowing lasting change to be delivered easily at the unconcious level – which is where all behaviour is driven from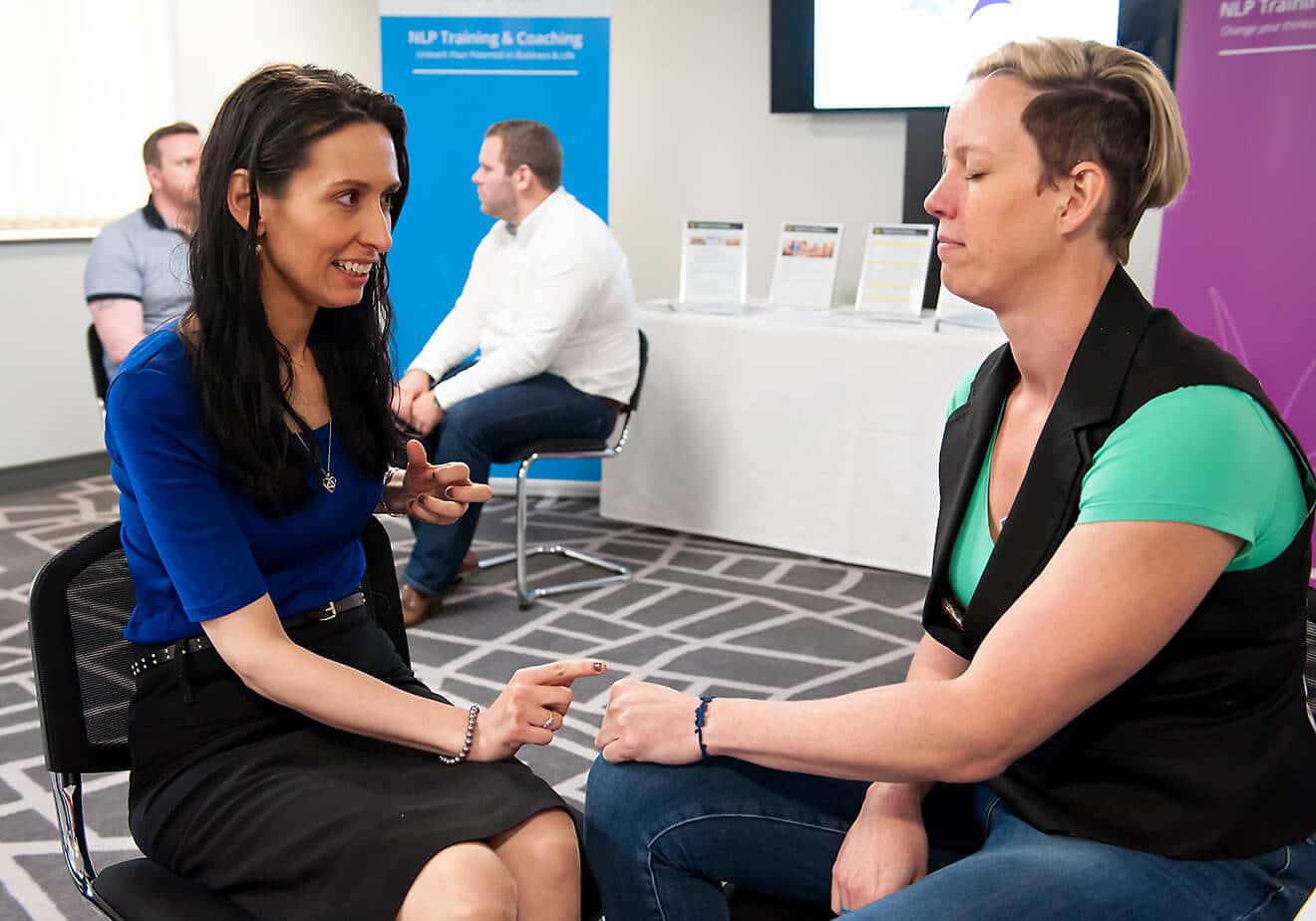 Our Hypnosis Practitioner course forms part of our 4 day Certified NLP Coach Course and entry to it is dependant on the student having completed our NLP Practitioner course. Our Hypnosis Master Practitioner course forms part of our 14 day Masters programme. All our Hypnosis courses are approved by the American Board on Hypnotherapy and offer delegates the opportunity to communicate with and make changes for the benefit of the client at the unconscious level. Given all behaviour is driven by the unconscious mind, changes at this level are akin to changing the auto-pilot for the client – so their thinking, feelings and behaviour change without the need to consciously remember to do anything differently!
You'll learn effective hypnosis techniques to:
Change your life and assist others to change theirs
Create desired changes in behaviour at an unconscious level
Encourage mental and physical wellbeing
Create powerful motivational change in clients
Cement in NLP changes at the end of a coaching session
Overcome long term habits such as confidence, smoking etc
Enable you to engage the power of your mind in a healthy and positive way
Learn how to use hypnosis ethically and responsibly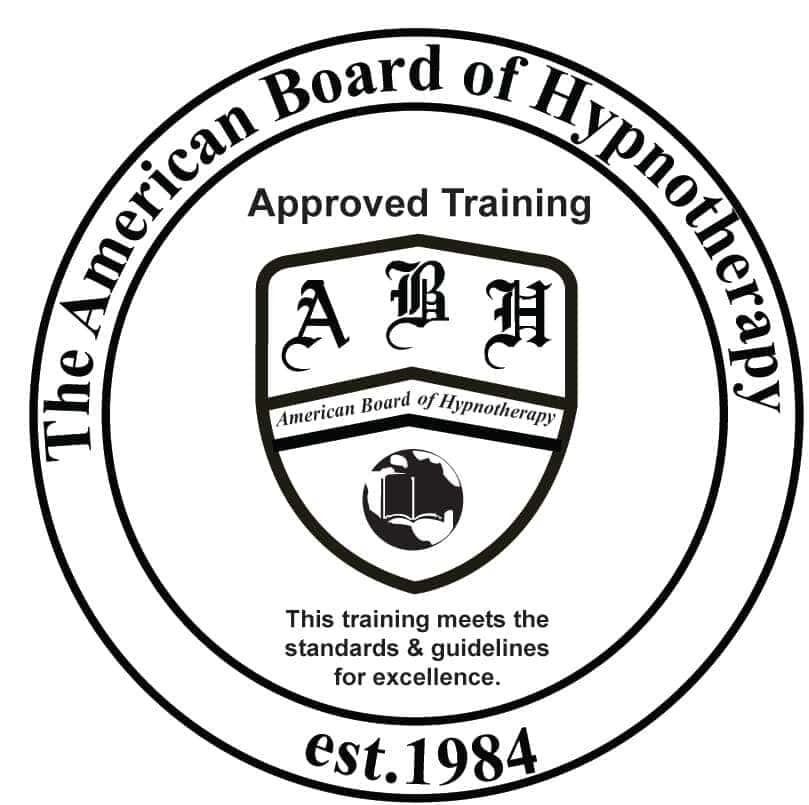 On our Hypnosis courses, you'll first learn what Hypnosis is and what it isn't. So many people are like our Lead Trainer was when she was first introduced to Hypnosis – her prior experience had not been a positive one and she had pre-conceived ideas about what Hypnosis was all about. Being a control freak, she told the trainer 'ain't no-one going to be controlling my mind'. The comment itself shows that Laura didn't really understand what Hypnosis was – because you are always in charge of your mind, and no-one can make you do anything you don't want to do. By lunchtime on the first day of her first Hypnosis course, she was convinced it was the best relaxation she'd had in years and was delighted with how light and positive she was feeling!
As with all our courses, we equip you with the knowledge and understanding so you can practice on the course under the watchful eye of your trainer, building confidence as you work logically through the sections of the course. You'll find the 2 days very practical, fascinating, with maximum 'hands-on' experience and exciting! You will find that you can successfully use hypnosis after only 2 days with us. How do we teach it in 2 days? – Simple. Hypnosis is about precision language and rapport. To enable us to teach hypnosis in this time frame, we only accept graduates of our NLP Practitioner programme (or other training providers known personally to Unleash Your Potential Ltd). This means we know that delegates have the language skills and rapport skills necessary to be great at hypnosis.
It's simply a state of relaxation and has been around for many hundreds of thousands of years. It's an altered state of consciousness which enables the mind to be open to suggestion. It's widely accepted as a method for helping people make changes at the unconscious level (because the unconscious mind drives our behaviour, this means changes take place faster than with other talking therapies such as counselling). By engaging the unconscious, creative part of the brain, the mind is given suggestions that it can choose to take in order to bring about the desired results. The effectiveness of Hypnosis is directly related to the ability of the Hypnotherapist to influence the unconscious mind. All hypnosis is, in fact, self-hypnosis and this means that the client is always in charge – if a hypnotherapist makes a suggestion that is against the values of the client, the client will not take them on board and often a suggestion against someone's values is the fastest way to bring someone out of hypnosis (although we don't advocate this!). NLP and Time Line Therapy are advanced ways of using hypnotic techniques for helping people change quickly without the need for formal hypnotic induction. Hypnosis has been scientifically proven to be effective in cases of smoking, weight loss, stress reduction, motivation and pain control. To read more about what hypnosis is click here ….
What's Involved & When Can I Do It?
Prerequisite
For Hypnosis Practitioner – Certified NLP Practitioner (with an ABNLP Trainer known to Unleash Your Potential Ltd)
For Hypnosis Master Practitioner – Certified NLP Master Practitioner (with an ABNLP Trainer known to Unleash Your Potential Ltd)
Pre-Course Study
Approx 4 hours – revision of relevant NLP materials
Attendance at the above mentioned training course that includes an experience of Hypnosis
Live Training
Hypnosis Practitioner certification is delivered as part of our 4 day Certified Coach Course & Hypnosis Master Practitioner certification is delivered as part of our 14 day Masters Programme.
Expand your knowledge acquired on your previous trainings
Hear each topic explained and see each subject demonstrated
Maximum of 18 delegates on the course
Practice in a safe environment
Next NLP Coach Course Dates (inc Hypnosis Practitioner):
| Location | Start | Finish | Trainers |
| --- | --- | --- | --- |
| Cardiff | 19th Nov 2023 | 22nd Nov 2023 | Laura Evans |
| Online | 26th Nov 2023 | 29th Nov 2023 | Laura Evans |
| Cardiff | 21st Jan 2024 | 24th Jan 2024 | Laura Evans |
| Online | 25th April 2024 | 28th April 2024 | Laura Evans |
| Cardiff | 19th May 2024 | 22nd May 2024 | Laura Evans |
| Birmingham | 23rd June 2024 | 26th June 2024 | Laura Evans |
| Online | 23rd August 2024 | 26th August 2024 | Laura Evans |
| Cardiff | 15th Sept 2024 | 18th Sept 2024 | Laura Evans |
| Birmingham | 24th Nov 2024 | 27th Nov 2024 | Laura Evans |
| Online | 29th Nov 2024 | 2nd Dec 2024 | Laura Evans |
"What an amazing experience. I feel lighter than when I started! I have already started to actualise my goal and I feel proud of the progress I have made. This course has changed me and equipped me to help others change too!"