NLP Practitioner Course (ABNLP Accredited)
A journey of personal development – 7 days that changes your thinking and our students tell us changes their results
Hear about the course from our Lead Trainer:
Meets and exceeds the standards set by the largest NLP governing body worldwide, the ABNLP
Here at Unleash Your Potential, we strive to support you achieve the best version of you, by focusing on supporting you to achieve more, remove what's holding you back, set the most compelling goals and positioning you to achieve the results you desire … sound good?!
Maybe you're someone who would like to add tools to your toolkit that are born out of the study of human excellence, are flexible, can be used in any context, AND are some of the fastest ways to help others bring about change …
What do our delegates say?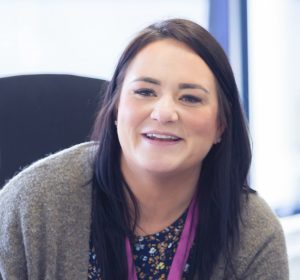 "Elite Standard of NLP training – you will not be disappointed!! I would say don't look anywhere else to start your NLP journey you need this company and women in your life!! …it was mind blowing … I have had the most amazing experience, Laura and the team at UYP have looked after me from start to finish" (access the full review on TrustPilot HERE)
Cat Perkins, Certified NLP Practitioner & NLP Coach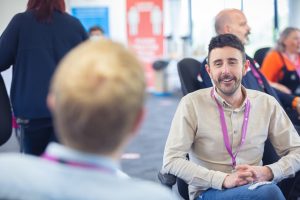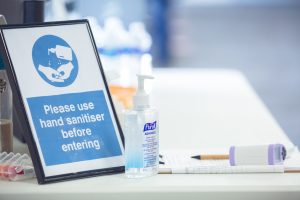 Our NLP Practitioner course is certified by the largest NLP governing body worldwide, the ABNLP (American Board of Neuro Linguistic Programming). If you want to learn NLP with an experienced multi award winning NLP Trainer, you are in the right place! Our students say we are the "gold standard" in NLP Training and that they travel from all over the UK to train with Laura because we offer the "best NLP course". We've got courses running regularly so you've got choice over when you train – access our course dates here!
Our NLP Practitioner Course is 7 days long with pre-course study that is designed to give you the best experience of learning NLP in an environment where you are free to practice and build confidence in the technology of NLP. Our NLP Practitioner Course is designed to teach you all the Practitioner level NLP concepts and techniques, so that you don't only know them, but you know them and how to use them.
At Unleash Your Potential we pride ourselves on delivering high quality courses, offering great customer service throughout your experience with us, and providing incredible value for our delegates. Check out our delegate video testimonials dotted around this page – people love what we do, our delivery style and what the course offers them – that's why a high proportion of our delegates are referred to us by previous delegates ….
Why Choose An NLP Practitioner Course?
Are you achieving and getting everything you want in your life?
Would you like to learn how to make your dreams into goals you can really achieve? (and believe you can!)
Do you have emotional baggage or negative/unhelpful thinking that is holding you back – imagine what you could achieve if you got rid of that?
Would you like to learn fantastic communication skills so you can communicate more effectively?
Want to understand more about how your mind actually works, so you can make changes that help empower you to achieve what you want?
Are you keen on personal development and would you like to learn additional skills that can help you achieve more?
Would you like to learn some of the techniques sport personalities, celebrities, politicians, high powered business professionals around the world and people like you and I can use to get results?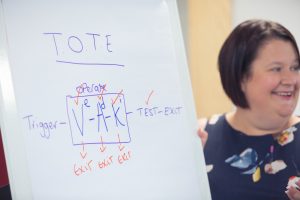 If you're looking to help others through coaching or therapy, would you like to learn how to help others make real changes easily and quickly?
 Would you be interested in becoming more effective in your career? as a manager? as a professional?
Want to get out of a rut, better manage your emotions, or take back control of your life?
Understand how your mind works so you can influence others elegantly?
Perhaps you're a business owner, who wants to remove what's holding you back so you can take your business to the next level?
Be able to change the unhelpful strategies you unconsciously run in your mind (and help others do the same)?
Do you have internal conflicts that you'd like to resolve so you have more energy to do what you want to do?
Do you want to help others as a Coach – are you interested in a toolkit used by millions globally in Coaching?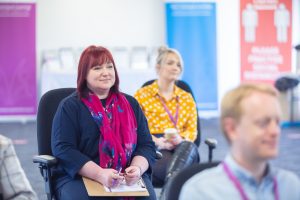 What's Involved & When Can I Do It?
Prerequisite
None – Just an attitude of curiosity and a willingness to learn.
Pre-Course Study
50-60 Hours
Audio Programmes (lifetime access)
Comprehensive Manual
Complete the quiz to ensure a clear understanding
Live Training
7 days classroom training
Expand your knowledge
Hear each topic explained and see each subject demonstrated
Practice in a safe environment
Ask questions to aid your understanding
Small groups – max. 18 delegates on the course
Receive feedback from coaches
Looking for an online NLP Practitoner course? – CLICK HERE 
Next Course Dates:
| Location | Start | Finish | Trainers |
| --- | --- | --- | --- |
| Cardiff | 14th Jan 2024 | 20th Jan 2024 | Laura Evans |
| Online - part one | 8th Feb 2024 | 11th Feb 2024 | Laura Evans |
| Online - part two | 21st March 2024 | 24th March 2024 | Laura Evans |
| Cardiff | 12th May 2024 | 18th May 2024 | Laura Evans |
| Birmingham | 16th June 2024 | 22nd June 2024 | Laura Evans |
| Online - part one | 28th June 2024 | 1st July 2024 | Laura Evans |
| Online - part two | 19th July 2024 | 22nd July 2024 | Laura Evans |
| Cardiff | 8th Sept 2024 | 14th Sept 2024 | Laura Evans |
| Online - part one | 27th Sept 2024 | 30th Sept 2024 | Laura Evans |
| Online- part two | 18th Oct 2024 | 21st Oct 2024 | Laura Evans |
| Birmingham | 17th Nov 2024 | 23rd Nov 2024 | Laura Evans |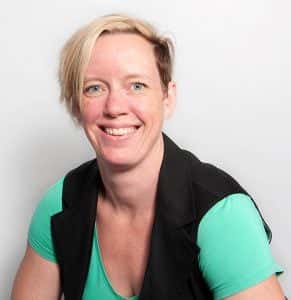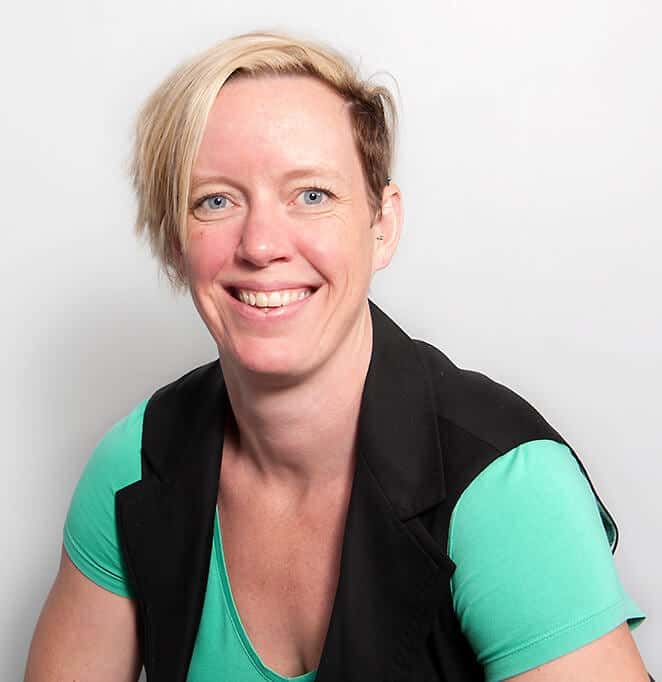 "Wow, wow, wow – I spent the whole week NLP training with Laura in this state! Her training courses offer an exquisite level of detail and practical opportunity – if you are considering Training or a Coaching session with Laura then go for it! I love her approach and style and she is 100% right – This s*** works!"
Louise Batty, Associate Director and Certified NLP Practitioner & NLP Coach
Why book our NLP Practitioner Course?
There are many reasons why people choose our NLP courses. Some choose us for our high standards, quality of our trainers and courses – 'you explain everything clearly and it's easy for me to get it'. Many people join us because of the way we are able to provide both personal and professional development on our courses. Some book with us because they have been referred to us by a previous delegate, or they've heard of the support we provide delegates from the moment they book. Others book because we're accredited by the ABNLP (American Board of NLP) the largest NLP body worldwide and the board with the highest standards – which we exceed in terms of content, syllabus and teaching standards.
At Unleash Your Potential, we teach NLP in a way that means you can put things into practice straight away. It's not uncommon for us to have people attend our courses having studied elsewhere – "I left [other providers] course without the skill and confidence to actually do NLP – I've now learnt it properly and Laura is simply an amazing NLP Trainer – I'm so glad I found her!' One delegate left our NLP Practitioner course, used his skills and secured a £6,000 business deal in the weeks after the course and another delegate used NLP with a coaching client two days after she qualified and was in awe at the results her client got!
Who should attend this course?
We have all types of people on Practitioner courses. Anyone interested in self improvement, personal development or helping others are welcome on our courses! We've had people from all walks of life on our courses from Leaders, HR Professionals, Lawyers, Parents, Teachers, Business Owners, Wealth Managers, Students, IT Managers, Change Managers, Trainers, Personal Trainers, Housewives, Business men/women, Therapists, Counsellors, Unemployed, Barristers, Accountants, Salesmen, Directors, Social workers, Consultants, Personal Assistants, people who have just been made Redundant, Managers, Nannies  ……….  I could go on, but I am sure you can see that anyone and everyone can and does, come on the course.
What will I learn on the NLP Practitioner course?
This is an extensive NLP Practitioner course and over the entire programme you will spend approximately 138 hours learning practical & results focused NLP techniques/ways in which you change your thinking and therefore your results. You will gain skills, knowledge and experience which will offer you the opportunity to develop yourself and will equip you to help others should you wish. You will learn:
The foundations – What NLP is, the History of NLP & applications
NLP Communication Model – learn how your mind filters information and has preferences
Sensory Acuity – so that you are better able notice the minute changes in others
Goal & Setting Outcomes which work!
Rapport – using body language and other ways to more effectively get your message across
Eye Patterns – learn how to interpret how others process information in their mind
Submodailities (Mapping Across & Limiting Belief Change) – change thinking that currently holds you back
Swish Patterns – remove old habits and unhelpful emotions/behaviours in a given context to create compelling futures
Hierarchy of Ideas – helping you become more flexible in your communication
Metaphors – the power of story-telling at the next level
Presentation skills – from how to stand, format your presentations, though to gestures to use/avoid
Conscious use of Language – Meta Model & Milton Model approaches
Anchoring – taking control of your emotions (Resource Anchoring, Collapse Anchoring & Chaining Anchors)
Parts Integration – resolve inner conflict and improve decision making
Fast Phobia Model – eliminate phobias that effect your life
Strategies – learn the visual spelling strategy, how to change the way you think and more!
You will learn how to apply the above applications in:
Business
Career
Coaching
Family
Personal Growth
Relationships
Sport
Therapy
In all types of communication and your everyday life!
How many delegates are on each course?
Our aim is to offer people a highly valuable and quality experience of NLP. To ensure that this is possible, we limit attendance at these events to a maximum of 18 delegates. We anticipate high demand for these high quality courses, therefore we encourage you to ACT NOW!  – you can check out our next available course dates on our Course Schedule page.
I can't find the answer to my question ...