About Unleash Your Potential
Unleash Your Potential in Business & Life with NLP Coaching & Certified NLP Training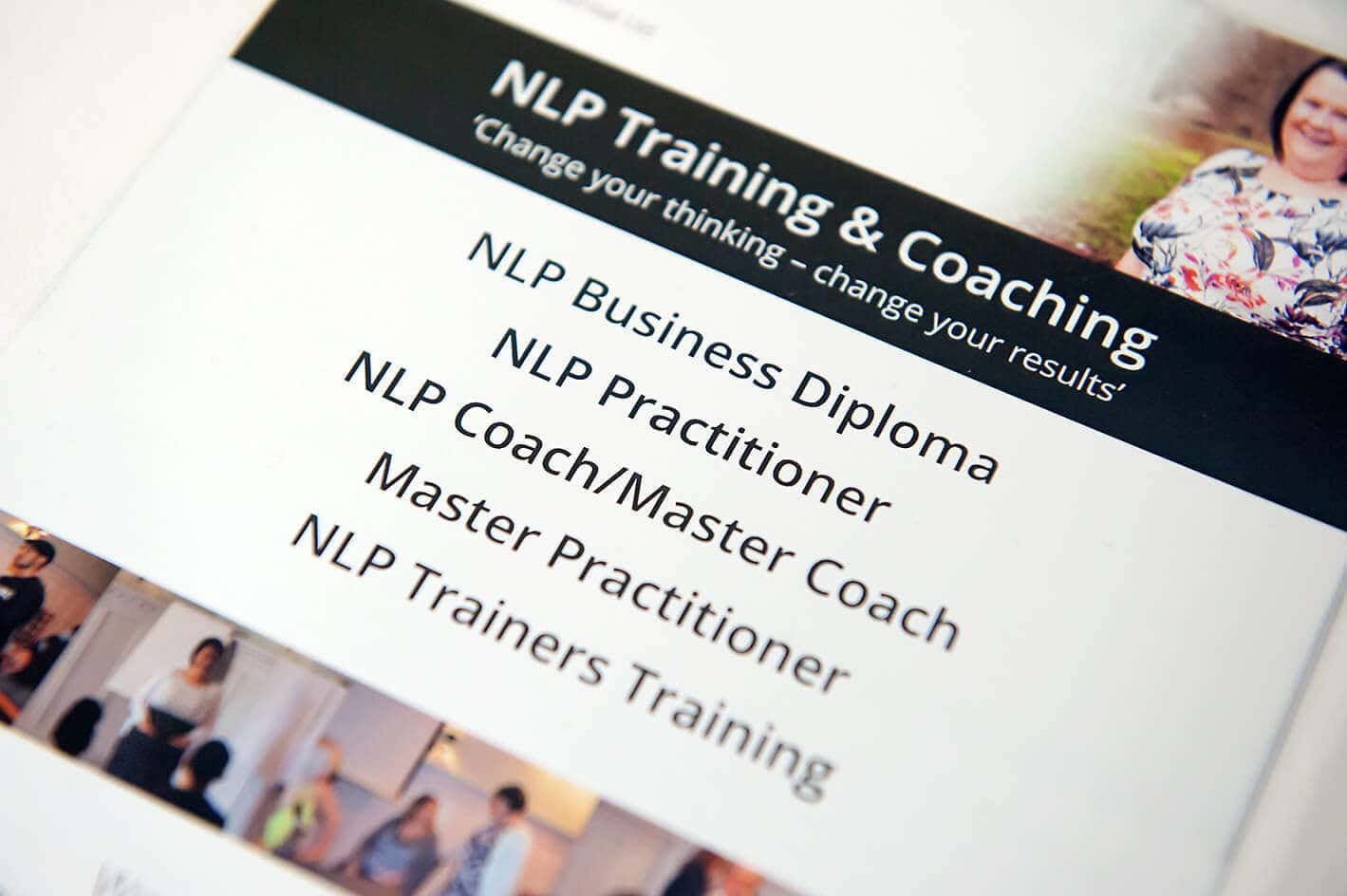 We are accredited by the ABNLP, TLTA, ABH & Coaching Division on the ABNLP
Why work with us?
 Our Values: Integrity, reliability, honesty & trust
 We inspire change and creativity
 Our Focus: delivering outstanding results for our clients

Our Misson: to help people like you to Unleash Your Potential in Business & Life!
At Unleash Your Potential we are passionate about Quality Coaching & NLP Training, as well as exceptional customer service & high standards. We are focused on getting great results for our coaching clients and course delegates and you only have to look at the video testimonials on each course page to see what our delegates think.
Unleash Your Potential was set up in 2014 by our Founder and Lead Trainer Laura Evans. We regularly run introductory NLP Business Diploma courses & Certified NLP Practitioner, NLP Coaching, Hypnosis and Time Line Therapy™/Creating Your Future Techniques Courses in London & Cardiff. We also run our flag ship 14 day NLP Masters Programme which we're very proud of and our delegates tell us is amazing!
A number of organisations ask us to run short courses or our 2 day NLP Business Diploma in-house for them, which we can deliver across the UK and Internationally. We are also delighted to have a network of Certified NLP Master Coaches across the UK who work to provide one-to-one Coaching for clients who would like exclusive & tailored support to get their business, career or life moving in the right direction.
Working with Unleash Your Potential
 Experience: We have a long track record of delivering development – our Lead Trainer has beein using NLP in Business & Coaching since 2008.
 Competence: Always developing ourselves so we are at the top of our game
 Breath of resources available: We have one of the widest breath's of experience, techniques, skills and knowledge in     both NLP, HR and Leadership Development
 Fun and Inspiring; We bring our personality to what we do to ensure you enjoy and get maximum benefit from working with us
 Opportunity; we are committed to equal opportunities for all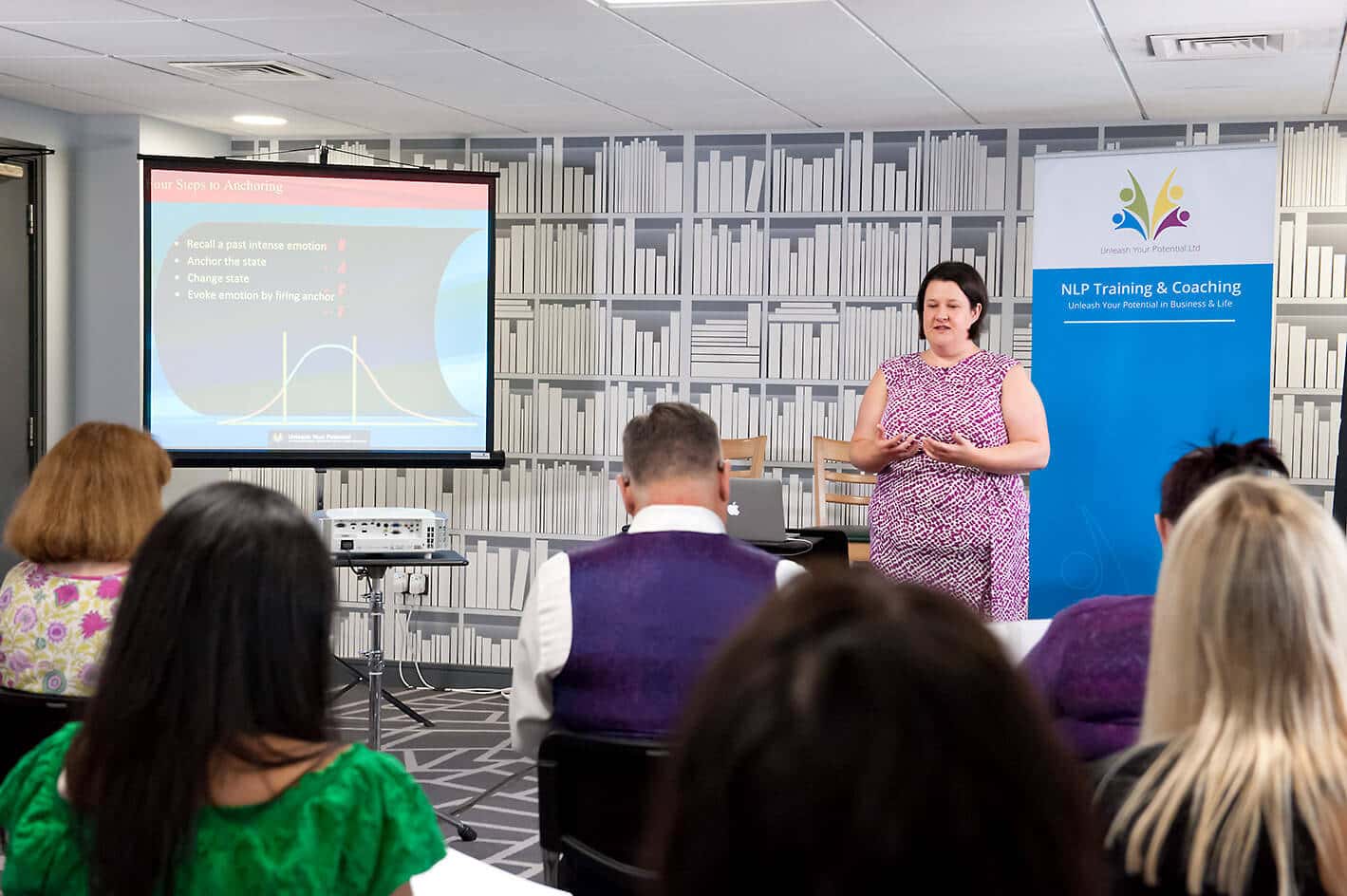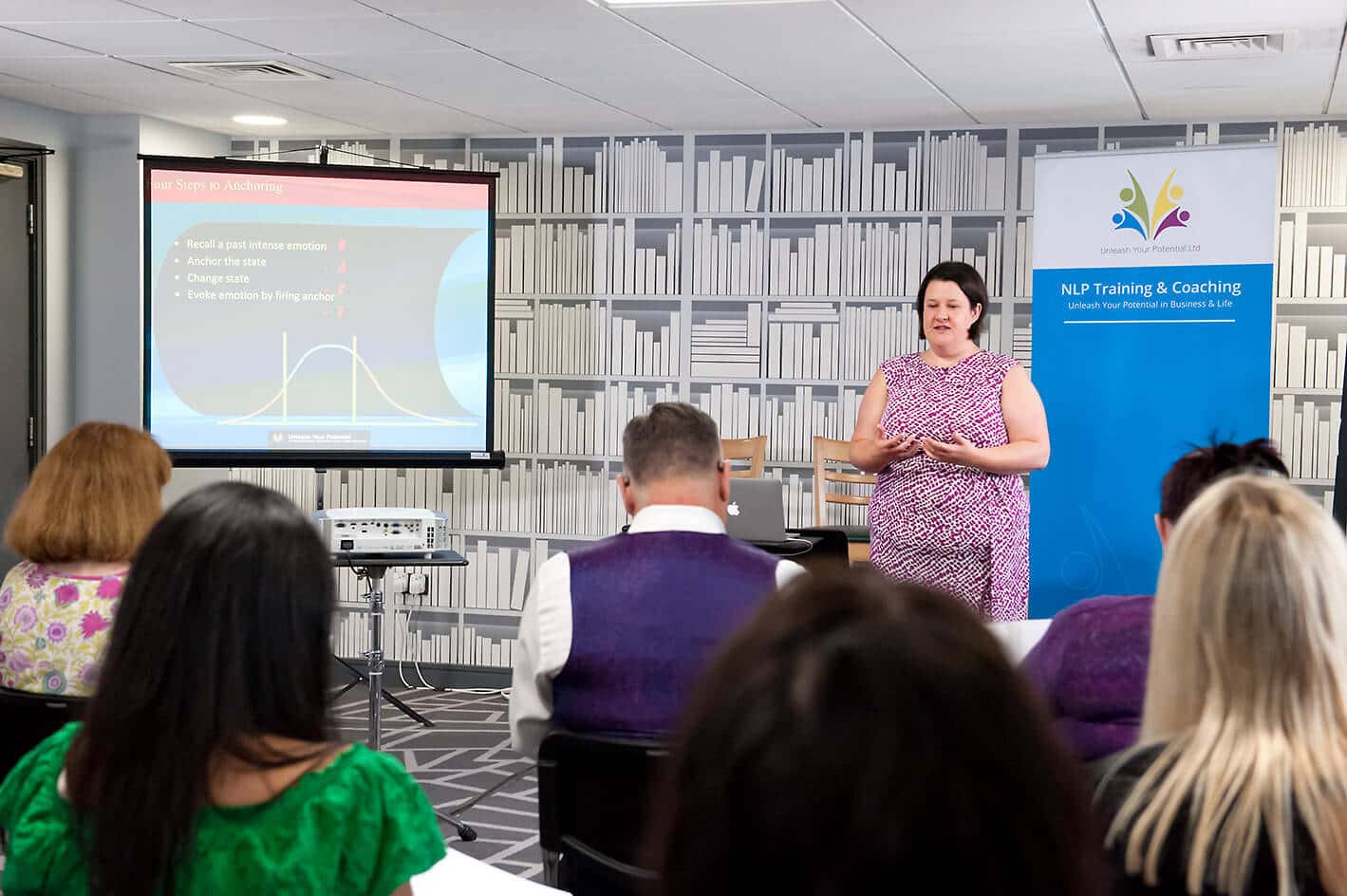 Services that Unleash Your Potential offer:
For our individual clients we offer a wide range of services
;
 Life, Career & Personal Development Coaching
 Self Development and Transformational Change
 Personal & Professional development through Certified NLP Training Courses
 Time Line Therapy™ Coaching (otherwise know as Creating your Future Techniques) and Certified Training Courses
 Hypnotherapy & Hypnotherapy Training
Courses at Diploma, Practitioner & Master Practitioner level
Certified NLP Coach and Certified Master Coach Training
For our corporate clients we offer a range of in-house services;
 Executive Coaching
 Group Facilitation
 Leadership Development Coaching & Training
 Myers Briggs development (121 coaching and team development)
 Individual or group development via FIRO B, Myers Briggs, SHL OPQ, ability testing & TKI
 Consulting assignments
In-House CPD/Short Courses, as well as Certified Courses