Certified NLP Training & Coaching Courses
Quality NLP Courses that get great results!
NLP training courses are considered by many to be one of the greatest forms of personal or professional development. Learning the NLP mindset and skills at Practitioner level and above also means you will be able to help others make positive transformational change too – it's so rewarding to see, hear and support others achieve fantastic results!
Our courses are fun and informative. If you want to hear what our previous delegates say about our courses, just check out their testimonials on each course page. Maybe you're looking to get a taste of Neuro Linguistic Programming on our NLP Business Diploma (our 2 day introductory course) which is tailored to give you skills related to business, leadership & the workplace. The Practitioner and Master Practitioner courses will equip you with the knowledge, skills and practice to be able to help others either personally or professionally, whilst also providing great personal development for you.
We are one of the few NLP Training Providers who also offer business courses to support delegates get a return on their investment, set up their coaching, therapy or training business or enhance an existing one.
We offer a range of courses:
Our 'Unleash Your Business Potential' courses:
To find out about our 'OnDemand' online NLP Courses – click here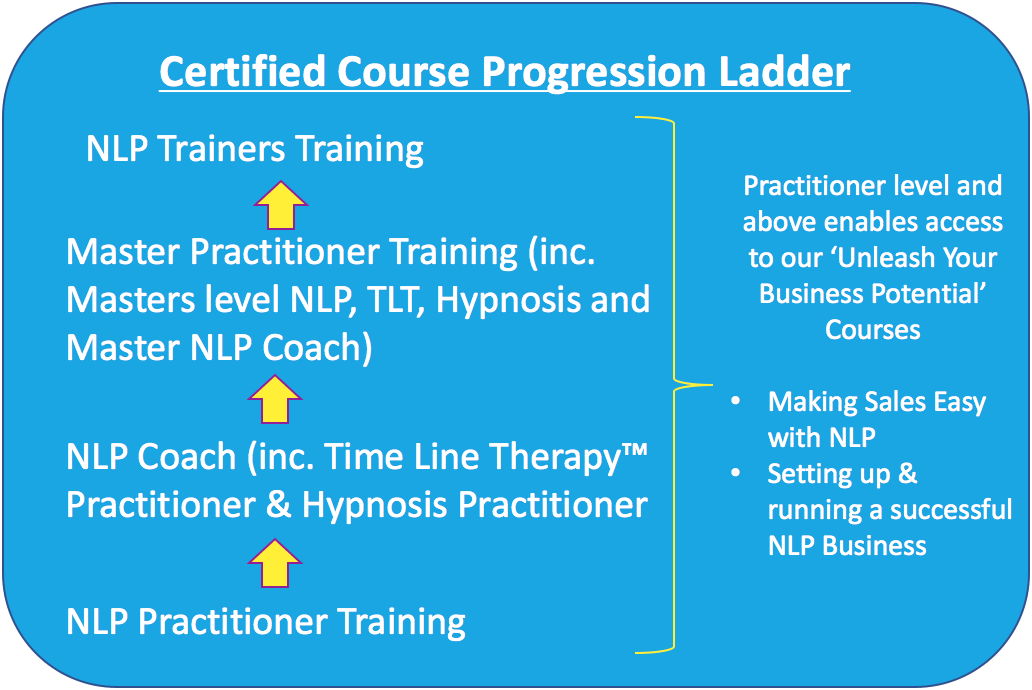 Why choose Unleash Your Potential for your NLP Course?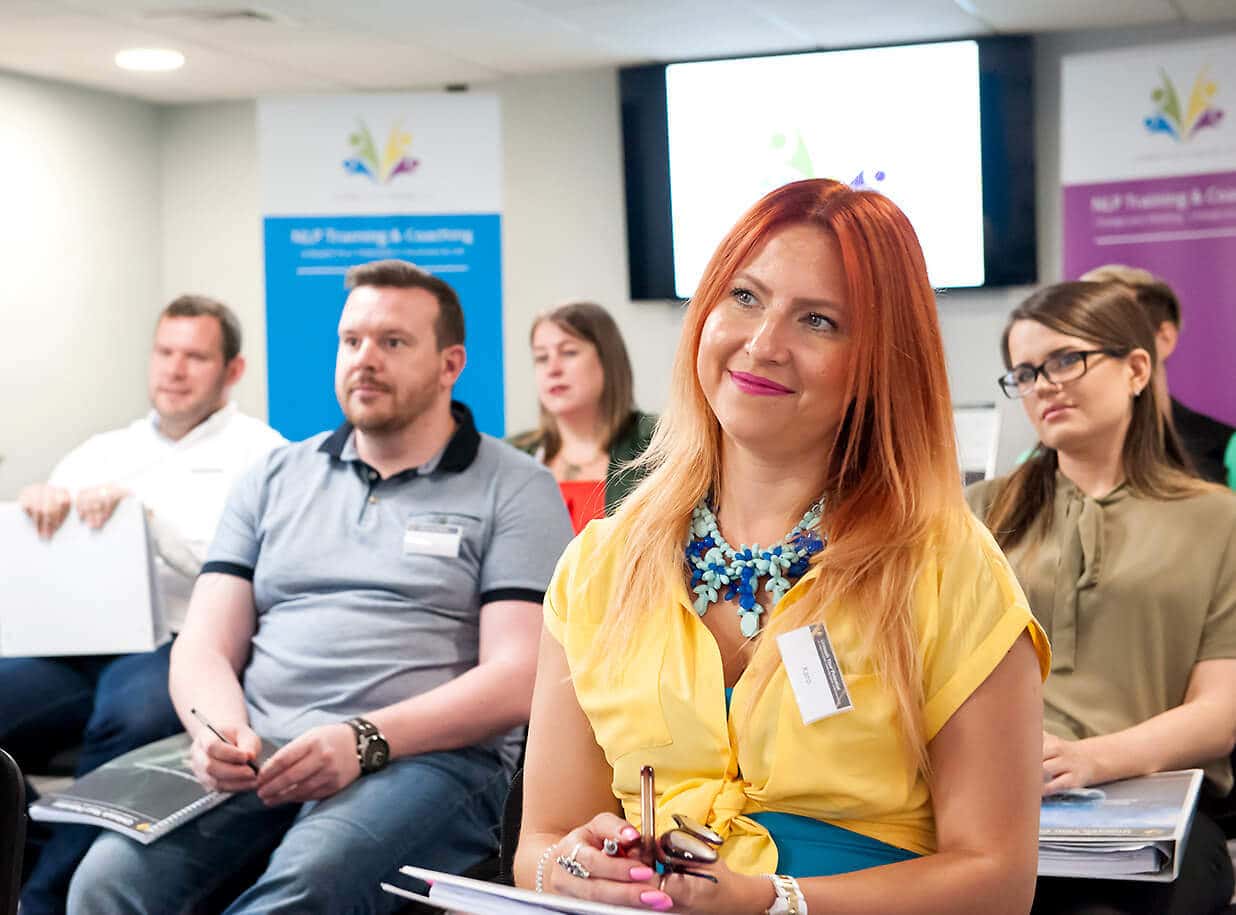 Whilst there are many options locally and nationally for NLP Training Courses, we are unique. We focus on quality and customer service. Our passion is to support you become the best you can be. Here at Unleash Your Potential all our trainers are certified by the ABNLP (American Board of NLP, the largest NLP board in the world) and this means that you can be sure you are being trained by people that have an in-depth knowledge. All our Trainers have completed in excess of 550 hours of NLP training themselves.  Our Lead Trainer has over 15 years experience and personally delivers on all our courses to ensure you get the highest quality training courses. We believe that practice time is essential in helping you build your confidence and embed what we are teaching. We stretch and challenge you during our certified courses to ensure that you extract maximum value. We also train in small groups to ensure a great learning environment.
"If you are looking for a solid grounding in NLP, with a focus on practical application, delivered in a fun down to earth and inspiring way I would recommend Unleash Your Potential. Their training is excellent quality, superb value and is delivered in a safe learning environment for students to explore and practice. Laura's vast business, coaching and personal development experience adds another dimension to her courses enabling students to easily apply their learning to the fields of personal development, coaching, therapy or business. Laura is one NLP Trainer to watch – she is one of the industry's rising stars! I give her and her business my highest recommendation."
10 reasons to take your NLP Training with Unleash Your Potential