Consultancy – Taking your Business to the next level

Unleash Your Potential Consultancy is founded on the belief that effective people management and development are key to achieving business success; Great People deliver Great Results which in turns creates a Great Business. Consultancy is fantastic if you have a particular project or challenge. It's equally great for introducing HR to your business for the first time through to being a welcome support to your existing HR provision.
Why work with Unleash Your Potential?
Laura Evans's business background in 5 sectors with 15 years of experience both strategically and operationally within HR and L&D  brought her to her business passion; Organisational Development. Based from Cardiff, Wales, Laura has sat on executive committees and has a rare skill of being able to easily relate to all levels of the business – one minute talking with the CEO on a strategic topic and the next talking to a team leader who faces one of their first people issues. Laura has the perfect combination of skills and knowledge to help your organisation get the best out of your people, coupled with her passion, drive and results orientation she has been trusted by many leaders over the years to be their advisor. She is well known for her ability to deliver. Laura is very commercial, works as a partner with the organisation and prides herself on getting a good understanding of the organisation – working closely with leaders to get the best results for you. Wherever your business is in it's cycle, Laura can help you develop appropriate and effective strategies for your organisation. If you want to get ahead of your competition, let us help you unleash individual and organisational potential through facilitation, coaching, training, and HR consultancy.
Our approach
Laura personally works closely with you throughout the project; you can place your trust in Unleash Your Potential to deliver our commitments to you.
Laura is focused on delivering results and knows how to achieve great outcomes.
Our flexible approach and enjoyment of working with the uncertainty that inevitably surrounds change is our specialty.
We won't shy away from working with you to deal with difficult issues.
You get great value for money, because you are getting the experience and expertise of a consultant from a large consultancy without the challenge of consultants being driven my ulterior consultancy agendas and motives – Laura is only concerned with getting you the results you need. These benefits are coupled with competitive pricing due to the low overheads we have as a small business.
Laura has a network of experienced associates that she calls on to support larger scale projects.
Project reviews will take place with you regularly to check progress.
The ownership for the project remains with you, but you get the benefit of dedicated and experienced support on your project.
We have worked with organisations in a range of ways; a few examples of our work include:
we have undertaken short-term full time projects (e.g. 6 months to deliver the people side of a business transformation)
part time support over an extended period of time (e.g. 2 days a week for an extended period of time to (a) ensured a cost-effective solution for the delivery of a specific piece of work over a longer timeframe and (b) Laura provided coaching and develop for the on-site HR team)
adhoc ongoing basis (e.g. building a longer term relationships – such of an outsourced HR Director function for SMEs – being brought in to support senior recruitment, deliver leadership development etc)
We make our business, your business and so we are totally flexible to work in a way that works for you.  The benefit to you, is you get the expertise of an extremely experienced professional without the additional costs of that person being employed by you.


Examples of our work …
Executive Development via coaching and 360 degree feedback facilitation
Creating High Performing teams via strategy creation, team coaching, team building and meeting facilitation
Organisational Development/HR Change Projects by managing significant change programmes such as redundancy, TUPE and organisation restructures to improve customer experience and/or reduce costs whilst improving organisational efficiency
Leadership and Management Development & Coaching via development programmes and/or development assessment centres followed up with coaching packages tailored specifically to each individual's needs in order to help them achieve their goals and unleash their potential
Getting the people basics right via HR Auditing and Optimisation Action Planning, Employee Relations support, HR process improvements & redesign freeing up you internal HR team to focus on adding value moving forward
Delivering a Performance culture via review and roll out of performance management culture (including appraisal systems) to drive up business performance
Creating a culture that inspires and supports individual delivery via Employee Engagement surveys that have driven the people profit chain
Project Management – delivering against specific outcomes by leading change and guiding your team to deliver against your priorities
What have Laura's Customers said …
"Laura has inspired me and my team – I can't wait to work with her again"

"Laura Evans is a leader of change. She knows how to get things moving …. Laura challenged, created an enthusiastic buzz, connected with colleagues across the [organisation] and ensured that all relevant staff contributed to this important project. When leaving, Laura ensured that ongoing work was organised and left us well set up to continue the development [of the activity] "

"Laura has brought energy, committment and a great work ethic … She is a personable and enthusiastic project leader and has ensured that the review is based on sound evidence from all user groups. The popularity of the new Grad Edge is testamony to Laura's ability to work with colleagues to deliver a great resource"

"I had the pleasure of working with Laura … and always found that she had terrific knowledge in her specialism, great attention to detail and always willing to help people achieve their goals. She is an honest individual who is realistic on what can be achieved within a timely manner and had great integrity when challenging upwards. She is also particularly strong when it comes to project management , super organised and extremely resilient to ensure milestones were achieved"
Laura's worked with businesses in many sectors, including: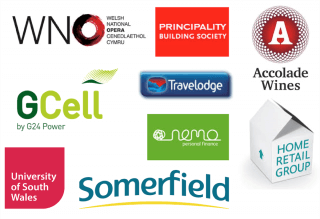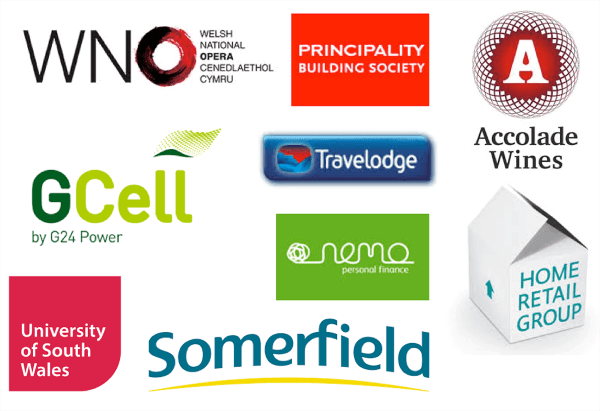 Act Now if you believe that there is untapped potential in your organisation. Act Now if you are curious to understand what improved people management and develop could deliver for your organisation. Act Now if you want to remove what is holding back individuals in your team. Act Now if you want a cost effective solution to any people challenges you have … engage a trusted advisor which means you can free yourself up to focus on what you are amazing at!
If you're interested in finding out more, Act Now and call Laura on 07885 5000 80 or drop us an email via info@unleashyourpotential.org.uk. We'd be delighted to meet you for a no-obligation chat so we can explore your needs and our ability to meet these for you.