Myers Briggs For Team Development
"It is Team Work that remains the ultimate competitive advantage both because it is so powerful and so rare"
Patrick Lencioni, The Five Dysfunctions of a Team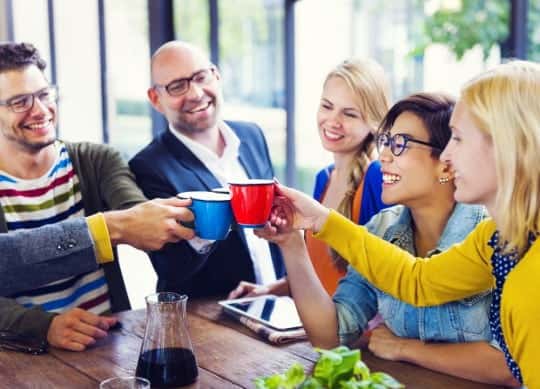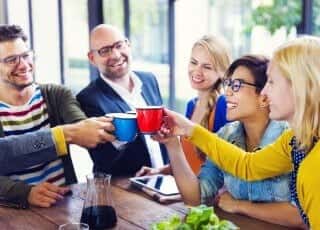 What is the Myers Briggs Type Indicator (MBTI)?
Having helped millions of people worldwide gain insights about themselves and how they interact with others, over it's 70 year history the Myers-Briggs Type Indicator (MBTI) instrument has earned it's place as the most trusted & widely used personality assessment in the world. It is:
Easy to grasp, insightful, and thought provoking
Reliable and valid, backed by ongoing global research and development investment
Completed in approx. 20 minutes
Done on-line or via print versions
Scored to identify an individuals' 4-letter Myers-Briggs personality type code (e.g. ESTJ)
A common language for describing how individuals interact with each other and the world around them, which is extremely useful when using MBTI with teams
Available in 20+ languages
For a history of the tool:- click here
Why might a team benefit from understanding their Myers Briggs Types?
Perhaps you might have wondered;
What if we were all a little more self-aware?
What if we as a team better understood each other? Were better able to solve problems ore resolve conflict?
How successful could we become if we played to our combined strengths and addressed our development needs (or worked to mitigate our team 'blind spots')?
What kind of leadership team might we be to work for? What culture do we create? How do we prefer to communicate? How about when we are stressed?
How close to the model of 'High Performing team' are we? How do we lead change?
You are unique individuals. You share some characteristics with others, but also some differences. When Leadership Teams are not functioning effectively as an integrated unit with shared objectives, then you can't expect the rest of the organisation that report to them to be high performing.  High performing teams have a shared sense of purpose and mutual dependency, effective interactions and open communication.  Each person in the team knows their role and understands their contribution to the team's success, taking responsibility to ensure they deliver as well as supporting others to deliver.
Leadership Teams have a special role to play in modelling the culture and expectations for the whole organisation. The MBTI tool provides a framework for understanding the contribution that each team member brings to the team. Team members are encouraged to learn about themselves, each other, their leader(s), and how these components fit together to boast team success.
Understanding personal Preferences (and non-preferences) has helped many of us improve how we communicate, learn, and work. It provides a powerful framework for building better relationships, driving positive change, harnessing innovation, and achieving excellence.
Here at Unleash Your Potential, we have many years experience of helping teams to at all levels of business explore their effectiveness as a unit, via the Myers Briggs tool. Myers Briggs is a great, non-confrontational way for leaders to explore their own type, and that of the team they create. It is also very powerful for the leadership team to consider the 'shadow' they cast over the organisation as a collective, based on their preferences and non-preferences – considering what it might look, sound or feel like to work further down the organisation.
How It Helps
The MBTI assessment is ideal for a wide range of applications, including:
Team development —helps ease communication among team members, identify team strengths and weaknesses, and create action plans for improved performance. Great for team building.
Leadership development—deepens leaders' understanding of their personality type and the types of those they are leading to help them manage better, give more meaningful feedback, and improve individual and team performance
Conflict management—improves skills in identifying sources of conflict and intervening early to prevent underperformance, disruption, and disengagement
Stress management—builds resilience, increases productivity, and offers strategies for identifying and managing stress triggers
What does it involve?
Unleash Your Potential offers a user-friendly online platform for teams and groups who want convenient, scientifically validated personality assessments to support their individual and collective development. Our assessments are completed on the well developed Myers Briggs platform delivered by OPP in the UK. Alternatively we can offer a 'paper and pencil' version which can be completed on the day.
The right solution for your business or team may be a combination of individual coaching, team coaching and facilitating team meetings.
A Leadership team package can be designed to your specific requirements and budget.
Typically, a package would include individual or group feedback on individual Myers Briggs Types (to ensure a deep understanding of the self) – this can be done either prior to the main team build day(s) (if individual feedback is preferred) or on the morning if group feedback is preferred. During the team build, the group would be asked to share their individual types and take part in group activities aimed at increasing understanding and awareness through shared learning. The group would pool their types to see the 'Team Type' and discuss how they might impact on the people they lead (the strengths and possible weaknesses of the leadership team). Discussions about what works well in the team, what doesn't work so well, and what the team would like to do differently helps both the teams ability to work as a integrated unit, but also helps improve the 'shadow' cast across the organisation. Actions would typically be agreed by the end of the session to be taken forward by the group. Often individual one-to-one follow up with the facilitator/coach is helpful, as is the facilitator attending the next leadership team meeting to observe and provide feedback to further embed the learning back in the workplace.
To discuss your requirements, and obtain a tailored package for your team development from Cardiff's leading Myers Briggs Provider, please get in contact at info@unleashyourpotential.org.uk
How can Myers Briggs help me as an individual?
Myers Briggs is a fantastic development tool for individuals. We have spent many years successfully coaching leaders from all sorts of industries to increase their results. Check our our Myers Briggs Coaching page to learn more about our tailored individual packages.
• Ready to join the 2 million people globally that complete the questionnaire each year?
• Ready to take your leadership team's performance to the next level?
• Ready to join the rest of the FTSE and Fortune Companies using Myers Briggs to develop their senior leadership teams?