Making Sales Easy with NLP Course
Selling is the life blood of your business – whether you are coaching on the side or a full time therapist or a trainer, you will struggle unless you are really comfortable with selling yourself and your products.
Hear about the course from our Lead Trainer:
We always have a fabulous two days and delegates learn a lot about sales and marketing AND make immediate progress in their business. Do you want to learn how to elegantly sell (& have fun doing it), apply a process that works, and make it easy for someone to buy from you? – Selling can be fun & easy, honestly!
One student took £6000 of income in the days after one of our courses!!
How much extra revenue would you generate if you increased your sales by 20%, 30%, 40%, 100%, 1000%?  
– Now does that appeal?!
The return on that investment of this course alone could potentially be enormous! How many incremental sales will it take for you to get your money back on this course? – one more client? half a client?
Have you ever attended a Sales course? Maybe you're completely new to selling and you'd like to start off on the right foot. We've been asked many times by people already in business to run a course to help them to improve their selling skills so that they can learn how to get more clients – if that's you, then this course is also for you. We have proven time and time again that by using NLP in sales you can increase performance and revenue AND customer satisfaction.
The problem for many people in terms of selling (either a lack of sales or limited sales) is mindset. If you believe selling is hard or no-one will buy from you, guess what …. that will negatively impact on your ability to sell.
What do our delegates say?
The thing is, can you afford NOT to do it!? Well, allow me to put all the above into context.
Unless you LOVE selling (and you can) then you will not achieve your potential in business.
Unless you are confident with selling then your business cannot grow.
Unless you become elegant at selling then you may well go out of business.
This NLP training delivers exceptional value for money and a potentially massive return on investment.
Why Choose An NLP in Sales Course?
Do you struggle with selling yourself or products/services?
 Are you a Coach who is not getting enough business?
Are you a Therapist who is not getting enough clients?
Do you want to be one of the fortunate few who learn the tools to increase their revenue in 2 days easily and effortlessly?
Do you want to increase your income by learning how to sell?
 Have you not set up your own business because of a fear of selling?
 Are you a Trainer who is not getting enough delegates?
The biggest problem people have when operating a small business is their aversion to sales. Some people think it is a dirty word and some think that sales means pushy. Some think that people will buy from them without sales and some people don't want to 'dirty' their hands with selling!
What's Involved & When Can I Do It?
Prerequisite
Live Training
2 days classroom training
Course Manual
Expand your knowledge
Hear each topic explained
Practice in a safe environment
Maximum 18 delegates on the course
Receive feedback from your Trainer
Next Course Dates:
| Location | Start | Finish | Trainers |
| --- | --- | --- | --- |
| Course available online On Demand (immediate access) - contact us for details | | | |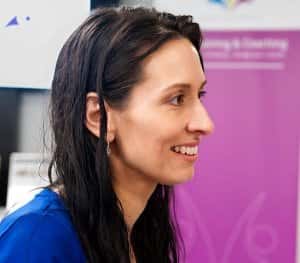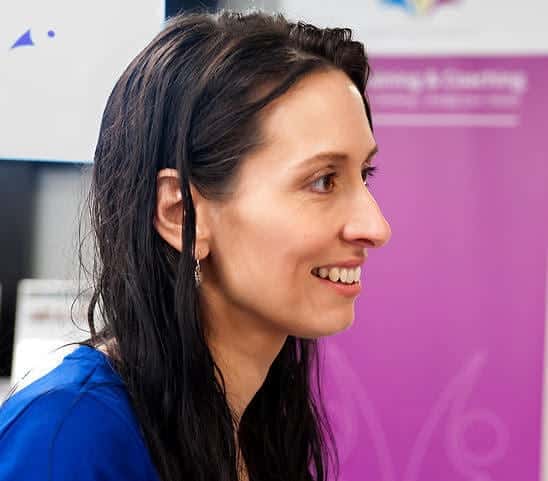 "Fantastic course! I'm leaving the course totally knowing I'm great at Sales (the polar opposite of the I arrive), feel like I've learn't how to use my NLP skills to help me sell more easily and built my confidence selling myself and my services …. can't wait to get going!
Lisa Dyer – Learning and Development Manager & Master NLP Coach
Your Investment
We are passionate about sharing how easy selling can be (weather that's ideas, concepts, products or services). We want to share our knowledge with you so you can generate your own income. To be honest, if you are in business, or want to be in business, and wish to improve your revenue then this course is a no brainer!
The investment for these invaluable two days is £599 (inc VAT). If you wish to book both the How to Start & Run your Own Succesful Coaching Business" course and the "Making Sales Easy with NLP" course as a package you can purchase both courses for £799 (inc VAT).
If you book both business courses alongside our NLP Practitioner course you also receive a FURTHER discount – contact us to find out more!
Why book our Making Sales Easy with NLP Course?
There are many reasons why people choose our NLP courses. Some choose us for our high standards, quality of our trainers and courses – 'you explain everything clearly and it's easy for me to get it'. Some book with us because they have been referred to us by previous delegate, or we teach NLP in a way that means you can put things into practice straight away.
On this course you take your existing NLP Practitioner skills and use these as the foundation to make selling easy. We spend the morning of day 1 getting your mindset in the right place and then we can teach your how to sell effectively. Unlike many sales courses, this is not a course on how to close – if you sell well the client will close themselves.
What will I learn on the Making Sales Easy with NLP course?
Learn how to be elegant with sales and have fun with it
Learn how to apply the process of selling to your everyday work
Learn how to turn an enquiry into a sale
Learn how to 'tune' yourself mentally in order to sell
Learn how to make selling easy and second nature
Learn how to apply your NLP knowledge to make selling even easier
Understand how much a sales enquiry costs you and how to maximise it!
Learn about how to market your business
Learn how to make your marketing spend work better
Do you accept Re-Act Funding (Wales)?
Yes, we are delighted to offer people in Wales who have been made redundant the opportunity to complete their NLP Training using Re-Act Funding. To find out more about Re-Act funding click here or contact Lyn to find out more
Do you offer discounts if I book multiple courses?
The investment for these invaluable two days is £500 (inc VAT). If you wish to book both the How to Start & Run your Own Successful Coaching Business" course and the "Making Sales Easy with NLP" course as a package you can purchase both courses for £750 (inc VAT).
At Unleash Your Potential Ltd we believe in offering our customers increased value when booking additional courses. If you book your Making Sales Easy with NLP course at the same time as another course (such as your NLP Practitioner, Coach or Masters course) you'll save money. The more you book the more you save!! Contact us for details.
Do you offer payment via instalment?
Payment via instalment is available when you book this course in conjunction with another NLP course e.g. NLP Practitioner or How to set up and run a successful Coaching Business. It's interest free – e.g. we do not charge you any more for using this option to pay for your course(s). Once you've made an initial deposit, we'll discuss with you how much is left to pay and when you'll make those payments to us. All courses must be paid for in full before you can attend. Contact us for more details on 02920 023311 or email us at info@unleashyourpotential.org.uk