In today's rapidly evolving business landscape, executive coaches play a crucial role in helping leaders unlock their full potential and drive organisational success. While executive coaching alone can be highly effective, combining it with Neuro-Linguistic Programming (NLP) techniques can take the coaching experience to a whole new level. This blog post explores ten compelling reasons, backed by academic research, why executive coaches should consider completing an NLP course.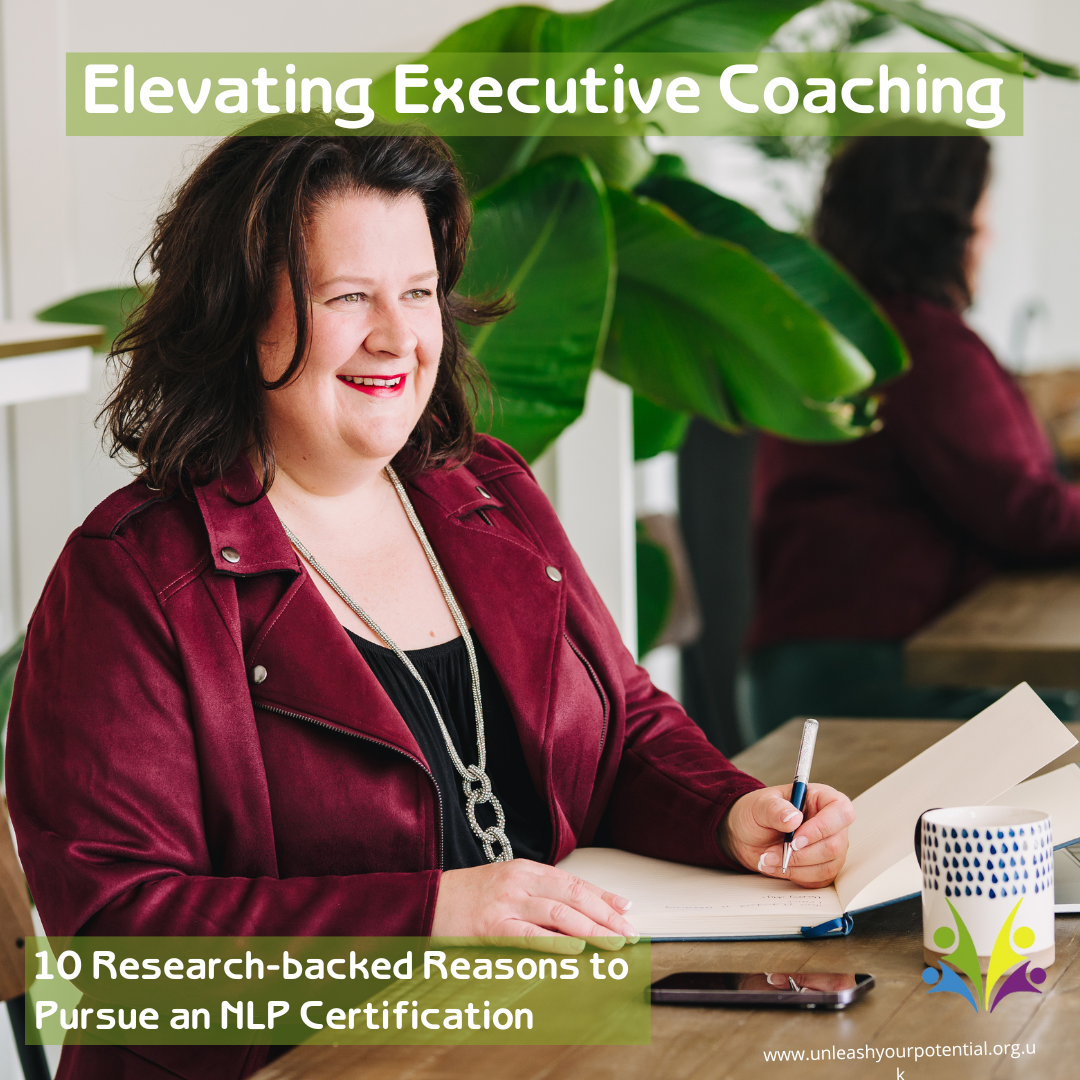 Enhancing Communication Skills: According to a study by Granville and Onwuegbuzie (2016), NLP-based coaching interventions significantly improve communication skills. By completing an NLP course, executive coaches can develop a deeper understanding of verbal and non-verbal cues, enabling them to communicate more effectively, build rapport, and establish trust with their clients.
Creating Lasting Behavioral Change: Research conducted by O'Connor and Seymour (2018) demonstrates that NLP techniques contribute to long-lasting behavioral change. Executive coaches trained in NLP can assist clients in identifying and transforming limiting beliefs, reframing perspectives, and developing empowering habits, resulting in sustainable positive change.
Accelerating Goal Achievement: A study by Burrus, Jackson, and Wheeler (2017) highlights that NLP techniques facilitate goal attainment. By incorporating NLP strategies into their coaching practice, executive coaches can guide clients in setting compelling goals, visualising success, and employing motivation techniques to accelerate progress and achieve desired outcomes.
Developing Effective Leadership Skills: Research by Loke, Abdullah, and Tan (2019) emphasizes that NLP-based coaching interventions enhance leadership skills. Executive coaches who integrate NLP techniques into their practice can assist leaders in developing influential communication styles, enhancing emotional intelligence, and building resilience, all of which are essential for effective leadership in today's business landscape.
Strengthening Self-Awareness: An academic paper by Linder-Pelz, Hall, and Hwang (2020) highlights that NLP fosters self-awareness. Executive coaches trained in NLP can utilise techniques such as perceptual positions and meta-model questioning to guide clients in exploring their thoughts, emotions, and behaviors, facilitating heightened self-awareness and enabling more conscious decision-making.
Building Stronger Rapport: Research by Norcross, Grohol, and Prochaska (2018) indicates that building rapport is crucial in coaching relationships. NLP techniques such as matching and mirroring, pacing and leading, and calibration provide executive coaches with tools to establish rapport quickly, leading to stronger connections and more effective coaching outcomes.
Overcoming Limiting Beliefs: An academic study by Jankowski and Sandstrom (2020) emphasizes the efficacy of NLP in overcoming limiting beliefs. Executive coaches trained in NLP can employ techniques such as reframing, submodalities, and belief change patterns to empower clients in replacing self-imposed limitations with empowering beliefs, unlocking their full potential.
Enhancing Decision-Making and Problem-Solving: Studies have shown that executive coaches trained in NLP can effectively enhance decision-making and problem-solving skills. By utilizing NLP techniques such as perceptual positions, logical levels, and anchoring, coaches can help their clients gain new insights, broaden their perspectives, and develop innovative solutions to complex challenges. These techniques enable executive coaches to guide their clients through a structured decision-making process and facilitate a more systematic and creative approach to problem-solving.
Managing Change and Uncertainty: An academic paper by Hjalmarsson and Yilmaz (2019) underscores the value of NLP in managing change and uncertainty. Executive coaches trained in NLP can utilize techniques such as anchoring, timeline therapy, and the Circle of Excellence to help clients manage emotions, develop resilience, and adapt to new situations.
Differentiating Coaching Practice: Completing an NLP course sets executive coaches apart by adding a unique set of skills to their toolkit. By combining executive coaching with NLP, coaches can offer a holistic approach that addresses both conscious and unconscious factors, providing their clients with a comprehensive and transformative coaching experience.
For executive coaches seeking to enhance their effectiveness and add to their coaching toolkit NLP can add additional skills and techniques that will enable greater flexibility in the way that Coaches can help their clients make the changes and take steps towards achieving their goals. Many of our students have commented on how studying NLP was the "'missing piece of the jigsaw" for them as Coaches in how they helped their clients – whether that is our students who are Executive Coaches, Business Coaches, Leadership Coaches, Career Coaches, Health & Wellness Coaches …. (we have a lot of Coaches in our community!). Coaching is a results based business so when you add to your toolkit with NLP as a Coach it's highly likely your clients will start getting even greater or better results other people notice … and want to know more about how you can help them too!
If you're interested in hearing what our students say why not check out what Wendy, Jane or Jeff said on their podcast episodes (free is listen to).
If you'd like to find out more about attending our NLP Practitoner course either in Cardiff or Online, feel free to email Lyn at: info@unleashyourpotential.org.uk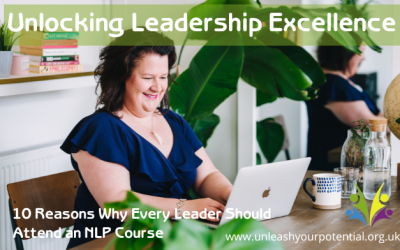 Attending a Neuro-Linguistic Programming (NLP) course can be highly beneficial for leaders in various fields. To thrive in today's rapidly changing and competitive landscape, leaders must possess a diverse set of abilities to effectively navigate challenges and...