This week, I've spent time helping co-deliver an NLP Master Practitioner course in London. I got chatting to a student about why people book to come onto NLP training courses. There are many reasons – people want to improve perhaps their business (e.g. business performance, results, sales, how to motivate their staff better, be a better leader etc) or career (people they want to progress up the career leader or want a change of career). Perhaps they attend NLP Training Courses for professional development (getting advanced skills in things directly related to work such as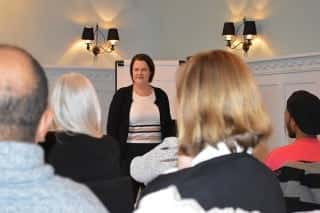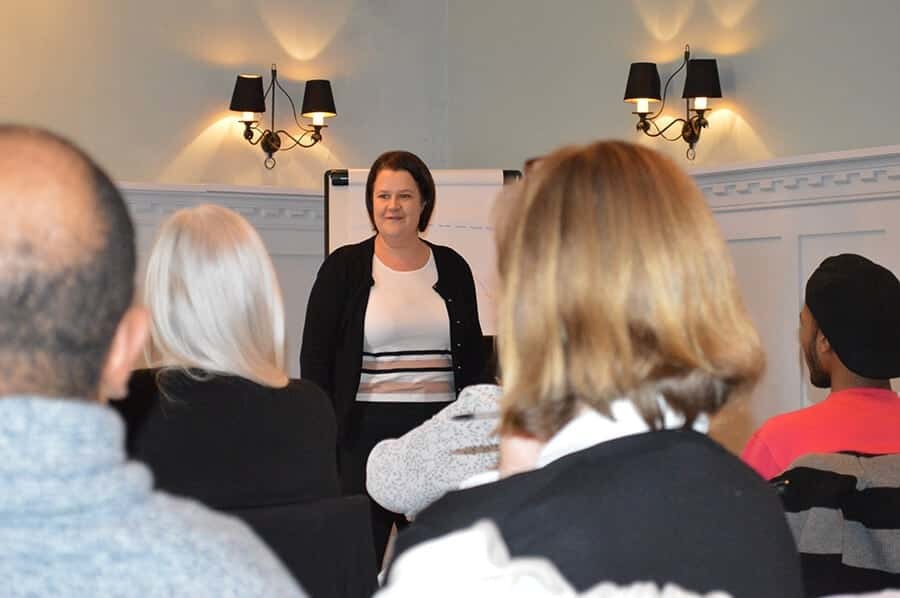 presenting, communication skills etc), to improve relationships or indeed their finances to name but a few. We have people on our courses from all walks of life too – this week alone with have an Astrophysicist, an IT Test Manager, Independent Financial Advisor, Boxer (in fact we have 2 this week), Marketing Manager, Head of HR, Business Coach, Outdoor Pursuits Instructor, Regional Director, Acupuncturist, an owner of a Specsavers franchise, on-line sales course entrepreneur, Account Manager, TV Production Specialist, Motivational Speaker, an Accountant, Ernest Young & PriceWaterHouseCooper consultants. Just a bit of variety in terms of backgrounds, don't you agree? A few people when they're honest say they are lost and don't know what to do next – they are at a cross roads in their life – they want to get some answers to why their life is currently the way it is – and find out what they can do it change it (so it doesn't carry on for the next 20 years in the way it has been to that point).
What were the reasons I booked onto an NLP course?
I booked my first NLP Practitioner course for 2 principle reasons – firstly many years ago, I sat next to a lady who was petrified of presenting and had taken a role as a trainer (you've gotta ask how that came about, but it did and she used to get in a right state before she'd present). She worked for someone who was a Master NLP Practitioner and she arranged for this lady to attend an NLP Practitioner course and she came back like a different person – she had gotten rid of her nerves before a presentation, had a way of making herself confident in a split second and more – however these 2 things alone transformed her professional life (she's gone on to be a great trainer – but to think how her life might have turned out if she'd not gone on that NLP Practitioner course – if she had carried on she'd have been a very tired, exhausted and stressed trainer!). This one experience made me think – I've got to learn how to help people like this – it's fast, it's permanent, and it gets results – I became very very curious. The second reason I wanted to learn NLP was because I had seen Tony Robbins on stage – I was inspired by him, how did he do what he did? – I looked into how he was doing what he was doing – he took people with all sorts of problems and seemed to be able to help them – he got amazing results for people – I researched it and found out that a lot of it was based on NLP – I decided I had to learn how to do it myself and had to get the skills to be able to teach it to others – ad so the motivation for me doing NLP was planted.
NLP Training Courses have the answers …
Regardless of the many and varied backgrounds of NLP course students or the problems they want to fix, there tends to be 2 themes that are common. Firstly people generally want to come on NLP courses because they want develop themselves (and fix some stuff) – they want to gain new skills to help themselves and others to be successful or get rid of what is holding them back or getting in their way. Secondly they are looking for some answers – they are perhaps stuck in their life and want to know how they can get 'unstuck', they have reached a crossroads and want to get clarity on which way to go, or maybe they are frustrated at their current situation. Perhaps they know that they can be and can get so much more but are not sure how to achieve it – they want answers to problems, solutions that move them forward and to be able to change (a little or a lot!).
They know that the answer to their biggest problem is in their thinking – and with NLP we can change someone's thinking in order to get them better, bigger and faster results.
Do you want answers?
Our NLP training courses are providing lots of 'aha!' moments for students, 'light bulb' moments that explain the patterns of their life to date ('now I get what I do and that I can change it'), helping people change so that their life changes and they don't continue to get the problems they have to date …
If you want answers, maybe you should consider the possibility of attending an NLP training course? Just think how great your life could be when you change your thinking?
Check our our course schedule here