Mental Health Awareness week is an important date in our calendar here at Unleash Your Potential.
NLP was the savior when Laura the founder and lead trainer of Unleash Your Potential was struggling with her mental health (you can hear more about Laura's mental health journey on her podcast episode NLP Talks My mental health journey: beating anxiety and depression.)
So every year we aim to share resources with our networks to help reduce the stigma and get people talking, and include our students.
This year's mental health awareness week theme was connecting with nature, so we asked our students to get involved and help share the message in the video…take a look below.
Many of us at some time in our life could suffer with our mental health, or we already may know someone who does.
Laura is passionate about sharing her story, letting others know they are not alone with their mental health, and offering hope that life can get better, sometimes you just need the right tools.
NLP training saved Laura, helped her recover from burnout in the corporate world and enabled her to start her successful NLP training business and she hasn't looked back.
We have a whole page of resources dedicated to mental health awareness week on our website – you will find "Stress Busters are us" webinar packed with top tips for managing your stress, videos, blogs and PDF downloads, all free for you.
We must say a big thank you to our student community for getting involved and helping us create this video and spread the word.
Click the play button above to watch the video or visit our Youtube channel.
We would love you to subscribe to our YouTube channel and let us know what you think of our students video, leave a comment on the video. Please do give us a thumbs up.
*PLEASE NOTE – All footage of training was filmed before Covid, we now run Covid secure events for all NLP Practitioner training courses.
If you have any questions regarding NLP training courses give us a call on 02920 023311 or use the contact us form above, we would be delighted to discuss the options and help you.
Video created by Laura Evans – Award -winning NLP Trainer, self-improvement & NLP Expert helping Coaches and Professionals to unleash their potential in business and life with high-quality NLP Training, learn more about Laura and her award-winning training at the Unleash Your Potential website.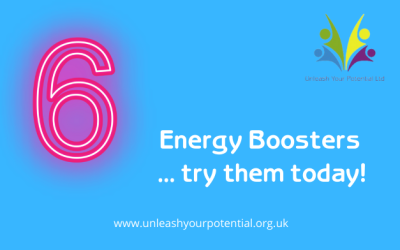 I had a client recently who said "fatigue and a lack of energy have been problems for all my life". People often admire my energy levels, asking me "Laura how do you do it? - you deliver training for 11 days straight, you launch new products ...." Firstly, I learned...