Would you like a mindset hack that can drastically change your results? Get the inside track to sorting out your mindset? How would you like a mindset hack that gets you ahead of the competition? Take a look at Laura's video and learn how peripheral vision could be your secret weapon to success.
In this video, Laura shares with you a great mindset hack that can get you ahead of the competition.  Help you dampen down negative emotions.  Giving you the inside track to success, in a simple easy to use exercise called Peripheral vision.
Check out this great mindset hack is an NLP technique called Peripheral vision.
Click the play button above to watch the video or visit our Youtube channel.
We would love you to subscribe to our YouTube channel and let us know how you get on with changing your habits, leave a comment on the video. Please do give us a thumbs up.
*PLEASE NOTE – All footage of training was filmed before Covid, we now run Covid secure events for all NLP Practitioner training courses.
If you have any questions regarding NLP training courses give us a call on 02920 023311 we would be delighted to discuss the options and help you.
Video created by Laura Evans – Award -winning NLP Trainer, self-improvement & NLP Expert helping Coaches and Professionals to unleash their potential in business and life with high-quality NLP Training, learn more about Laura and her training at the Unleash Your Potential website.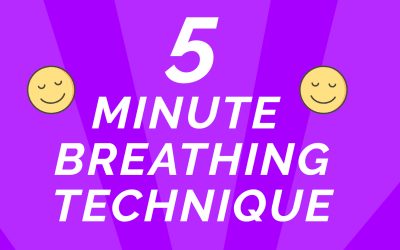 Learn this calming breathing technique today! Want an easy way to bring calm to a situation? Know that your emotions can get the better of you? Want to regain focus swiftly? Laura will teach you her calming breathing techniques that you can learn in less than five...