I was privileged to be invited to attend a Q&A session with Welsh International Rugby players Dan Biggar and Rhys Webb at an event with the ACCA in Wales, as the guest of CMI Cymru. It was a fantastic event and was hosted by Nigel Owens – who was on form with his humour!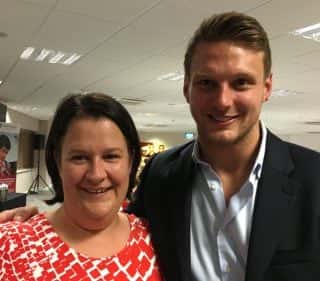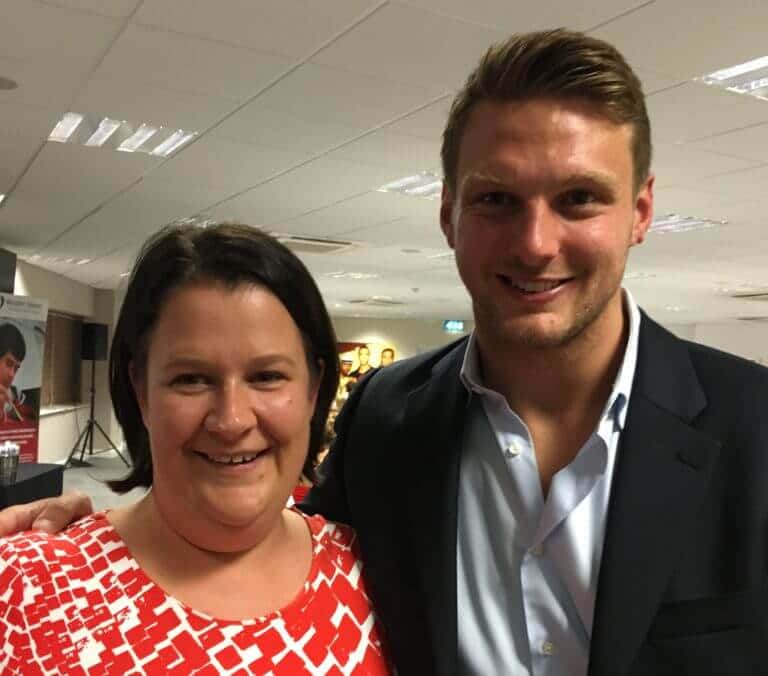 There were many great answers to many great questions, but there were 3 sections that really caught my attention and all centered around belief …. I wanted to share these with you …
Whether you belief you can or your can't, you're right – Henry Ford
Self belief is what makes the All Blacks great
Dan was asked what makes the All Blacks so great and he talked about belief – it's all about mindset. It's the belief each player has in themselves, the belief they have in each other, the belief they have in the team, the belief of the support teams in the squad, the belief of the fans …. self belief is what he felt made the difference between the All Blacks (who are consistently at the top of their game) and those teams just behind them. This is true when it comes to most professional sports people – at this international level the technical element of the sport is a given (people wouldn't be playing their sport at this level if they didn't have the technical skills etc). I'm reminded by a point Tony Robbins made success is "80% mindset".
Mindset: focus on your own game and don't worry about those chomping at your heels
Rhys Webb was asked about his injuries which had prevented him from playing in some international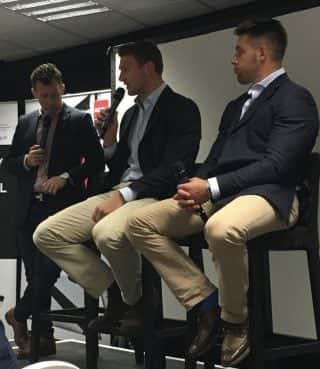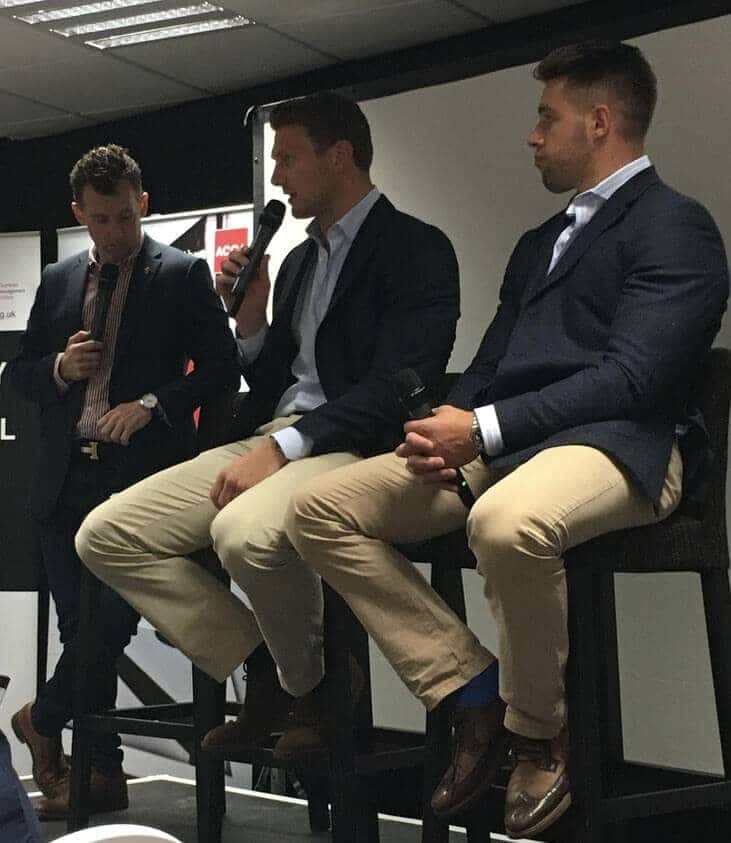 Rugby games. He was reminded that there are plenty of people who would love his place in the squad – and he was invited to talk about what that was like. Rhys talked about not focusing on those other people who are chomping at his heels and instead his focus was on his own game – which is what matters. The same can be said of all of us – whether that's someone after our job or perhaps it's a competitor chomping at your heels – comparing ourselves to others is a pretty pointless endeavour – so as Rhys says, focus on your own game. I love the saying, 'focus on being the best you can be' as well as the saying 'what you focus on your get!'
Belief in each other: 'I don't need to stand and watch, I just know the ball will go over'
Rhys was chatting about Dan's ball kicking ability. Dan chatted about his routine over the ball (a question he had anticipated!) –  Dan talked about being in the zone when he's over the ball. He explained that he did the routine once and the ball went over, he did it again and the ball went over again, so he kept doing it. In NLP we call this a strategy – a sequence of internal and external events that always lead to a specific outcome. Rhys talked about not needing to stand and watch Dan kick the ball because he just KNEW the ball would go over – he just turns and starts walking up the pitch – as show of Rhys' total belief in his team mate.
Changing Limiting Beliefs to Empowering Beliefs with NLP
At the certified NLP Practitioner level we teach delegates a simple technique call the Submodality Belief Change. This process can be used to turn any limiting belief (a belief that holds you back in some way) into an empowering belief. Just think how great it would be to change some of your limiting beliefs? It only talks about 20 minutes to sort and it's really powerful and really effective. Imagine how your results would change if for example you took a limiting belief of 'I'm not good enough' and changed it so that you believed with absolute certainty that you were good enough – how great would that be?
Want to become a certified NLP Practitioner so you can change your Limiting Beliefs?
If you'd like to find out more about our 7 day certified NLP Practitioner course, where amongst other things you'll change your own limiting beliefs as well as learning how to help others, check out our NLP Practitioner Page. If you've got any questions or would like a no obligation chat about the courses we run, get in touch by emailing: info@unleashyourpotential.org.uk or call us on 02920 023311