Most coaching doesn't work….REALLY?! – YES! This may seem like a strange statement for a highly experienced coach to make…well…. In this video, Laura will share with you her thoughts on coaching and why most coaching doesn't work. 
Having been an executive & business coach for 19+ years Laura seen the coaching industry grow. It's unregulated and so many different types of coaching have been developed.
Some focusing on just conscious thoughts and processing and some also looking at some of the patterns and unconscious patterns people run.
In NLP we believe the unconscious mind runs behavior and in order to get the best possible coaching outcomes, we need to use this part of the mind.
It's Laura's view that 'conscious mind' coaching alone is not enough IF we want to help clients to results FAST!
Take a look at the video and learn how NLP coaching gets results super fast and delivers outstanding results, making real change at a deep level, enabling people to move forward and get the results they truly want.
Click the play button above to watch the video or visit our Youtube channel.
We would love you to subscribe to our YouTube channel and let us know your thoughts on coaching, leave a comment on the video. Please do give us a thumbs up.
*PLEASE NOTE – All footage of training was filmed before Covid, we now run Covid secure events for all NLP Practitioner training courses.
If you are looking to become a Certified NLP Coach or would like to know what that involves or have any questions regarding NLP training courses give us a call on 02920 023311 we would be delighted to discuss the options and help you. You are welcome to use the contact us form above and we will come back to you.
Video created by Laura Evans – Award -winning NLP Trainer, self-improvement & NLP Expert helping Coaches and Professionals to unleash their potential in business and life with high-quality NLP Training, learn more about Laura and her award-winning training at the Unleash Your Potential website.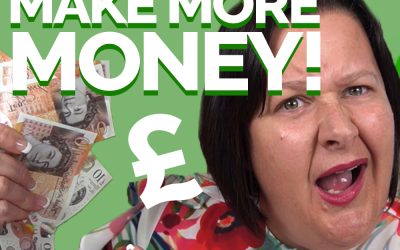 Are you looking at money in the wrong way? In this video, Laura will share with you how you can learn to change your mindset to help grow your wealth! Start looking at wealth in a way that will help you to make more money!Can you use your brain to make more money?  In...