I often get asked what drives? How do I have so much energy? How do I keep going? What makes me do what I do?  There are a ton of other things I could be doing….so why be a Trainer of NLP?
I believe that the purpose of life is to find your gift and give it away … and that's what I do every day I'm in the training room and it brings me such joy.
Sharing NLP with folks is not really 'work' for me – I get to meet some amazing people and I will never tire of seeing their faces as they make the changes they want to make for themselves, their careers and lives.
I live off the feeling I get when I hear one of our students has helped change someone else's life too.
In this video hear why I do what I do and also hear from our very own Mark Perkins who is our Unleash Your Potential Teaching Assistant on our NLP Practitioner courses (soon to be an NLP Trainer himself!).
If you're considering training with us – here's your chance to meet both me (Laura Evans) and Mark.
Take a watch of the video now and if you have any questions – Get in touch.
*PLEASE NOTE – All footage of training was filmed before Covid, we now run Covid secure events for all NLP Practitioner training courses.
If you have any questions regarding NLP training courses give us a call on 02920 023311 we would be delighted to discuss the options and help you.
Video created by Laura Evans – Award-winning NLP Trainer, self-improvement & NLP Expert helping Coaches and Professionals to unleash their potential in business and life with high-quality NLP Training, learn more about Laura and her training at the Unleash Your Potential website.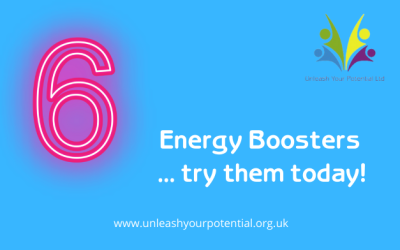 I had a client recently who said "fatigue and a lack of energy have been problems for all my life". People often admire my energy levels, asking me "Laura how do you do it? - you deliver training for 11 days straight, you launch new products ...." Firstly, I learned...