Change. Many people want change to happen, but they are waiting for it to come along and simply happen for them. Some of you may be fans of positive affirmations, of New Year's resolutions and some of you may not. My take on it is that on it's own, setting your intention is only part of the story – you have to take action, you have to do something, you have to change something in order for things to start to happen … often it has to start with changing your thinking …
A story about a frustrated professional …
I was sat one day having a cuppa in a lovely cafe one Sunday morning – it was a lovely bright, sunny, warm day and I'd walked along the water's edge on the way to the cafe – the world was full of optimism for me. My friend arrived and we got chatting, she had moved away from home and I'd come to visit her to find out how she was and to catch up on what she'd been up to. We had fun talking about our adventures, recent holidays and more, and then talk turned to work. She was ambitious, she had drive, her career had progressed up to middle manager level at a good pace, but today she looked brow beaten when talking about work. We chatted and it became clear she had lost her Mojo … the way she spoke and the way she sat gave away that things were not going the way she had wanted … it was clear to me she had a choice to make …
Change you thinking; change your results
The funny thing about it is that often we forget that if we alway do what we've always done, we'll always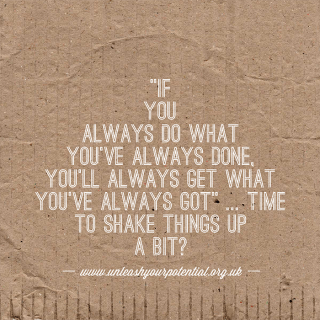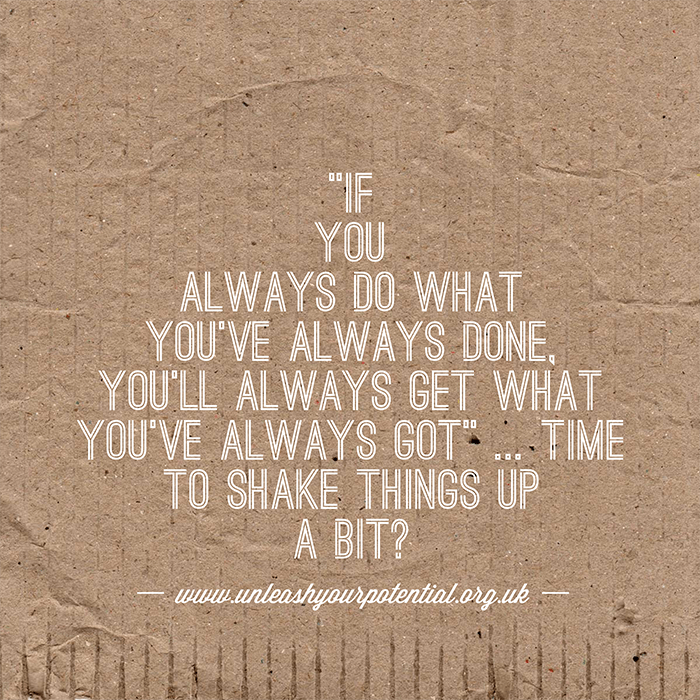 get what we always got. Sometimes we need to change this around a bit – what got us to this point in our lives, careers, finances, relationships, business etc is not necessarily the same thinking that will get us to the next level. Some people sit and wait, like a sitting duck on the water and things happen to them – but are they always the things they really want? are they just lucky or do they settle for what happens to them?
Your thinking, along with you ability to take action is key – a plan without action is not worth having. Action without direction (a clear goal or desired outcome) makes us run the risk of being 'busy fools'. But if we don't have the right thinking all of this can be a waste of time – our minds can help us hugely or sometimes sabotage our efforts and throw us off course (much like a sail boat on the sea when a gale picks up and blows it completely off course). You are the only person that can paddle your boat – but are you ready to pick up the paddle and work out what you need to do in order to get your boat moving in the direction that you want? do you have the tools you need to get your thinking the way you need it to ensure you get the success you desire?
I'm in a great position in that I have the tools to help people change their thinking easily and quickly. Setting well formed outcomes is second nature to NLP Practitioners who also know that by changing their thinking, they can totally change their results. They can get rid of what's preventing them from taking the action they want to take to move in the direction they want. They know that there are ways to supercharge their results – all by changing their thinking.
So, what is it to be?
It's your choice – you can carry on sitting there waiting for something to happen around you – or you can take action, you can change your thinking and change your results … what will it be?
____________________________________________________________________
Laura is passionate about helping people realise their potential, and achieve the results they deserve. She believes, if you change your thinking, you can change your results. If you'd like to find out more about Unleash Your Potential, you can check out our NLP courses and coaching options, and link up with us via our Facebook page, follow us on Twitter or link up with Laura via LinkedIn. You can of course also email us at: info@unleashyourpotential.org.uk