Have you ever been asked for your advice?
Many of us have naturally played the role of the coach throughout our lives and many of us have been coached too.  More often than not this happens without us realising – someone asks for your advice, uses you as a sounding board or trusts you to support them to make a key decision.  It forms the natural part of a friendship, relationship or work day.
Remember that time when were tackling a big decision and you called your friend for a quick chat and reassurance that you were making the right choice?  Yep that's right you were being coached!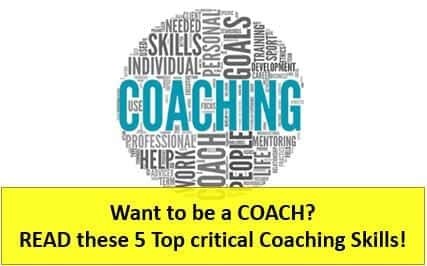 So you want to be a coach?
If the above resonates with you then becoming a Coach could be for you. Becoming a qualified coach does involve a little more than a quick conversation.  The value of coaching is being recognised around the world.  It helps to empower people and equips them for the future. The results speak for themselves and you as the coach get a feel good factor too because you're making a difference by helping people!
Coaching delivers tangible results in business and life!
Businesses recognise the importance of coaching in the workplace. Coaching can help your leadership team develop confidence, it can help overcome costly and time consuming performance issues.  It can strengthen employee relationships and skills, allowing you to delegate more tasks and enable you to focus on your managerial responsibilities.  Coaching can help boost productivity, improve communication, retention and make company resources stretch further. A survey of 100 executives in business found that Coaching provided a return on investment of almost 6 times the cost of coaching and in another survey they returned $7.90 for each $1 spent on coaching.
Coaching isn't just for businesses.  People are looking for Life Coaching too. More and more people are booking life coaches to help them deal with life and the problems it can bring.  People might book Life Coaches to help them to achieve a goal, find happiness, discover their life purpose, change career so they can do what they love, become more confident and lots more. Having your own cheerleader, who holds you accountable, who is a neutral force in your world can make all the difference to your thoughts, feelings and personal development and growth.
What are the critical skills ?
If you want to become a coach or are looking to work with a coach, these are some of the skills you may want to consider. 
Listening – An excellent coach will be listening to all that is said and what isn't. They will be paying attention to the words and the body language that goes along with the conversation.  They will not be waiting to give an answer, they will be offering 100% alignment with the client and really listening to what is said.  Only then can they understand.
Questioning & tools – An excellent coach will have a suite of questions that are designed to explore, challenge and push the coachee in just the right amount of direction. The coach will be able to use a range of questions, to encourage the coachee to look at his issues at different angles to find their own solutions.  They may well use tools, techniques and exercises to compliment the conversation and achieve results.
Parking your world – An excellent coach will know that only the coachees world is important. The conversation will be totally focussed on the coachee.  We all have our own problems and issues but when you are the coach, at that moment all that matters is your client.  Your own thoughts, beliefs and values sometimes have to be suspended to be totally present for the coachee.
Space – An excellent coach will recognise when to give their client space to process and "try on" their new thinking. Equally an excellent coach will know when to push the boundaries for the clients benefit.  A coach will also know when they need space for themselves.  Working with others can be tiring and intensive, a coach needs time out too!
Focus – An excellent coach will always be focussed on the client and their result. This not only happens during the coaching conversation but also when tasking a client in between sessions.  An excellent coach will be planning the next step and a new path for the client, with flexibility to change should the need arise. You should be focussed on the end result.
Do you recognise these qualities in you? Successful communication and coaching go hand in hand. If you have a genuine interest in helping people succeed and achieve their success, coaching may just be the career for you.
How do I become a coach?
There are many options available to train to become a coach, but you cannot beat great face to face training and development from an experienced Trainer who is ALSO an experienced Coach (stay away from online coaching courses claiming to equip you as a Coach – they over promise and under deliver AND will NOT help you become a great Coach equipped to help others get great results). There are numerous companies who will offer to train you, research the Trainer, explore the type of coaching the course offers, ask what the track record is of their delegates going on to be successful Coaches and what tools they equip you with before making the commitment (of course we tick all these boxes!).
Here at Unleash Your Potential we offer choice when it comes to your coaching training:
(STOP PRESS – got this far and not sure what is NLP?  You can read our blog "What is NLP really?" to explain a bit more)
Where do I find a coach?
Alongside the training that we offer, we have a bank of highly skilled and trained coaches who we can suggest for you, should you wish to book a coach.  Following a conversation with you, we'll recommend 2 or 3 of our coaches who we think are a good fit for you. We always encourage you to have a conversation with them to explore what you're looking for, as well as establishing who you think would be the best person to help you.  Of course, if we can help with this get in touch and Lyn who will happily have a conversation with you.