Welcome to the Unleash Your Potential NLP Blog! Our aim in creating this blog was to provide lots of free NLP advice on a number of topics from confidence, to business, sales, motivation, relationships, parenting, mindset, mental health, spelling, getting others to listen, handling difficult people and more! There are over 150 blogs available to you all for free!
Want a solution to a particular problem? – simpy search for it in the search bar above.
Once you've had a look around, if you're interested in taking your NLP knowledge further, check out our NLP Training Courses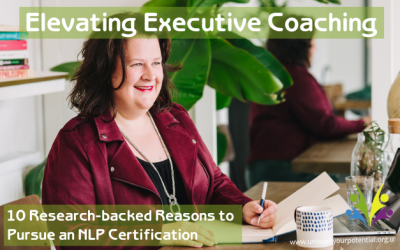 In today's rapidly evolving business landscape, executive coaches play a crucial role in helping leaders unlock their full potential and drive organisational success. While executive coaching alone can be highly effective, combining it with Neuro-Linguistic...